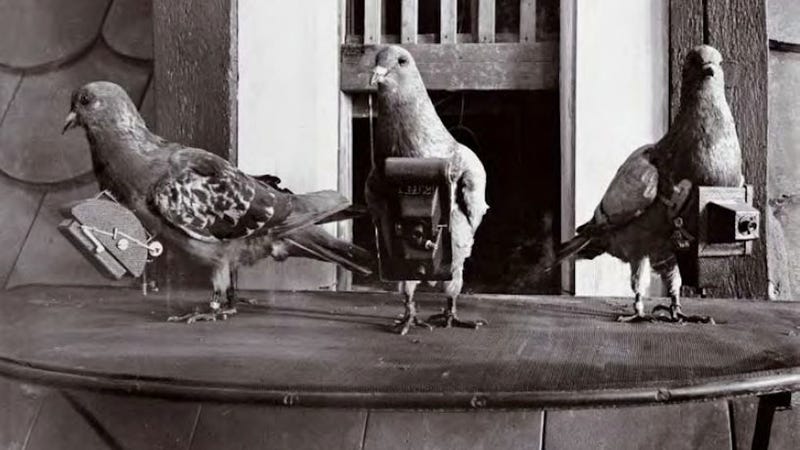 Animals are smarter than many people realize, and they can learn to do all sorts of stuff. That's why so many creatures have been domesticated — but it's also why people have tried, over and over, to send animals to war. Here's a history of animal soldiers, in pictures.
Pigeons As Photographers
This aerial photography technique was invented in 1907 by the German apothecary Julius Neubronner. He used pigeons to deliver medications for long time, so he had a simple idea: what if he fits the pigeon with a miniature camera on an aluminium breast harness? First he used the Ticka watch camera, but later developed lighter and better ones.