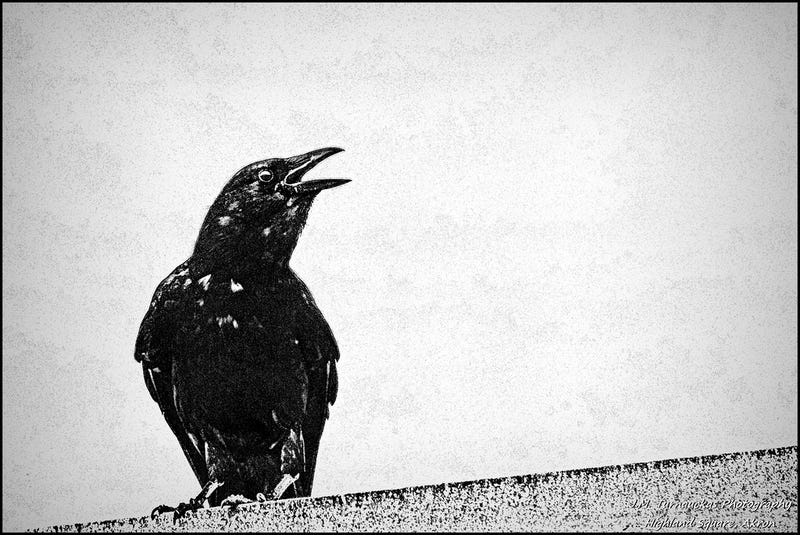 A lot of crows come to my backyard looking for peanuts, but this group of five was different. They were scrappy, with tattered white bits of down sticking out from between their black feathers. One of them made a cry more like a bleat than your typical caw caw! And then I discovered them doing something extraordinary.
Illustration by Mark Turnauckas
For about a year now, I've befriended the local crows and jays by putting out peanuts on the balcony over my backyard. Even when there are no peanuts out, the crows will come and hang out in the trees next to my window, eating and socializing. A particular group will come every day, for weeks or months, then will be replaced by a new group.