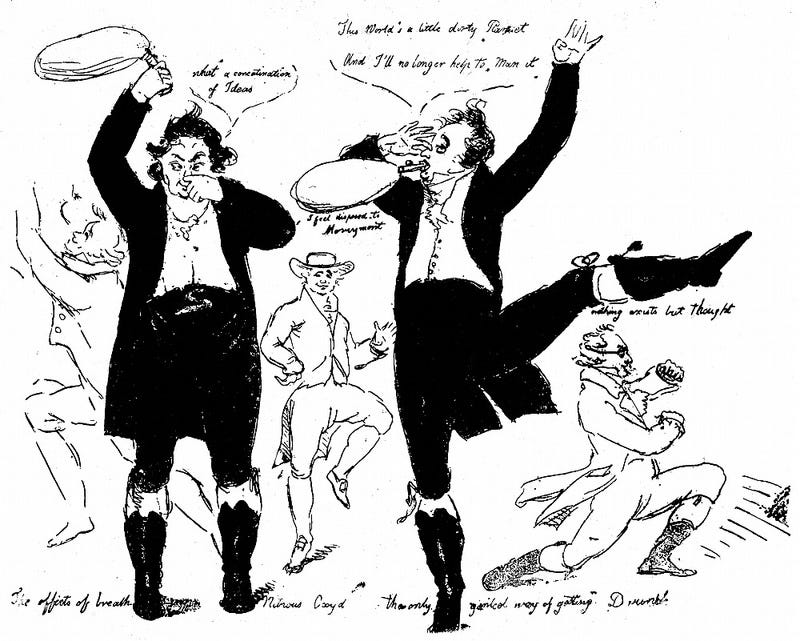 Nitrous oxide, also known as laughing gas, hippie crack and whip-its, was around long before Burning Man parties. In fact, it was the subject of a series of mind-blowing experiments by scientists over 200 years ago, who tested the gas on themselves and many delighted volunteers, for "research."
Image of early 19th century nitrous party antics, via Wellcome Library
Over at the Public Domain Review, Mike Jay has a fantastic essay on the famous chemist Humphry Davy, who began his career by experimenting with laughing gas. His experiences sound a lot like the LSD experiments of the 1930s.