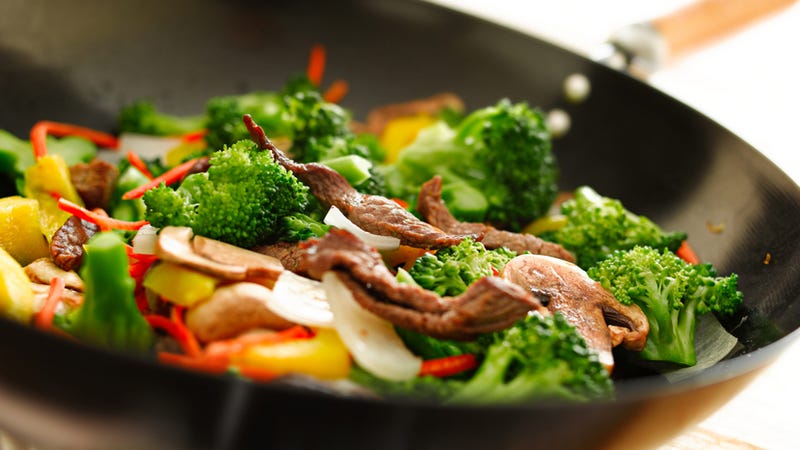 Though it was originally developed to treat patients with epilepsy, interest in the ketogenic diet has taken off in recent years as we've learned more about its therapeutic and health benefits. Here's what you need to know about 'keto' and why some health experts believe it's good for your body — especially your brain.
Fasting and other ketogenic-like diets have been used to treat conditions like epilepsy for thousands of years. And in fact, a version of the keto diet has been traced back to 500 BC.
Fast forwarding a bit, Dr. Rawle Geyelin gave a 1921 presentation to the American Medical Association in which he reported on the remarkable outcomes of several children who had benefited from fasting; his patients were having fewer seizures — and the effect appeared to be long-lasting.
Geyelin continued this work, and he developed a tolerable and reproducible high-fat and low carbohydrate diet now formally known as the ketogenic diet. For the next two decades, it was used by physicians to minimize seizures in their patients. Once modern antiepileptic drugs were introduced, however, the practice declined dramatically.
But interest in keto was renewed about 20 years ago as a number of scientists began to study it more closely — and not just for its ability to treat epilepsy. As we're now learning, and despite its reputation as a "starvation" diet, a keto regimen has been shown to confer a variety of benefits.
The state of ketosis
The ketogenic diet is essentially a way to get our bodies to enter into a condition known as ketosis.
Normally, our bodies rely on glucose for fuel — the result of our moderate to high-carb diets. Carbohydrates are broken down to glucose, which gets converted into energy and transported to our muscles and organs.
But when carbs are restricted, and when there's a lack of glucose, our liver starts to produce ketones — a process that shifts our body towards fat utilization. This new mode of metabolism, or ketosis, can come about in several different ways, including starvation, type 1 diabetes, and even alcoholism.
While in this state, the levels of ketones in our blood starts to rise. Ketones are acidic chemicals that include acetone, acetoacetate, and beta-hydroxybutyrate. Needless to say, this can lead to some serious problems; starvation is obviously not good! If left unchecked, ketones can increase blood acidity, which can affect urine and cause serious liver and kidney damage.
But, when done correctly and responsibly, the keto diet can be used to effectively treat a number of health conditions.
Image: "Alterations in intermediary metabolism during the high-fat, low-carbohydrate ketogenic diet that lead to the formation of ketone bodies. The ketogenic diet provides high levels of long chain fatty acids and is deficient in carbohydrates so that glucose availability is severely limited." Source.
How to do keto
A keto diet can take on many forms, but it typically involves the restriction of carbohydrates to no more than 50g per day. Sources should typically come from whole foods like vegetables, nuts, dairy, and so on. Refined carbohydrates, like bagels, pasta, and cereals, should be avoided, as should refined sugars (including high-sugar fruits and fruit juices).
Meals, therefore, should mostly be comprised of protein and some healthy fats (like olive oil, coconut oil, and avocados). A good rule of thumb is to follow the 60/35/5 rule in which 60% of calories come from fat, 35% from protein, and 5% from carbs. Protein should be set at about 1.5 to 1.75g of protein for every kilogram of your ideal body weight.
For comparison, a typical Western diet is about 5-15% protein, 10-20 % fat, and 65-85% carbohydrates.
It's also important to not overdo the protein; a high-protein diet may prevent the body from entering into ketosis. Also, this is not a form of intermittent fasting — that's something else.