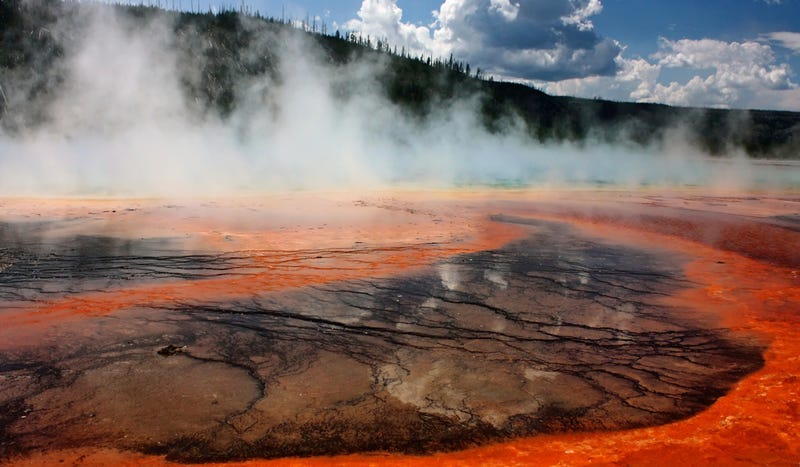 Lurking beneath Yellowstone National Park is a massive underground reservoir of magma, capped by the park's famous caldera. 640,000 years ago, a super eruption rocked the region. What would happen if another such event blasted the park today? We asked USGS geologist Jake Lowenstern, scientist-in-charge of the Yellowstone Volcano Observatory.
Photo by Nina B via Shutterstock
Most volcanic activity in Yellowstone would not qualify as "super eruptions," in which 1,000 km3 or more material is ejected from a volcano. Lowenstern told io9 that supervolcanoes are "very large, single eruptions" that usually last for about a week. But, unlike what you'll see in certain television specials and Hollywood films, even a super eruption at Yellowstone wouldn't endanger the whole United States. It also wouldn't cause the kind catastrophe you might expect.
Damage from the Super Eruption
A super eruption might come fast and the Yellowstone magma source is enormous. But don't expect walls of lava pouring across the continent. Lava flows would be likely be "within the vicinity of the park," Lowenstern said, limited to a 30-40 mile radius. When a volcano erupts, he added, at least a third of the liquid rock that's ejected falls right back into the volcano's maw. The rest lands nearby, or goes up into the atmosphere.