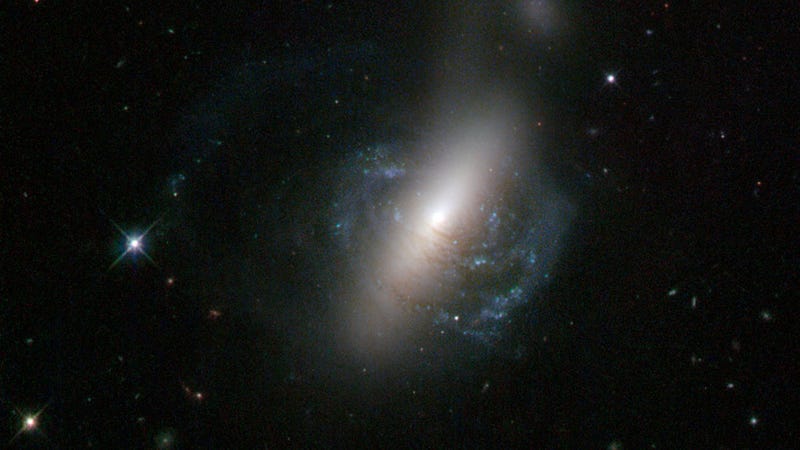 One day, our own galaxy will collide with Andromeda — and when that happens, poor defenseless Earth will be smashed to bits. Right? Wrong. In this week's "Ask a Physicist," we'll find out why.
Like most io9 readers, I've been thinking a lot about the apocalypse since Annalee's new book hit the stands. In tribute, let me throw my own doomsday scenario into the mix: the galactic smackdown that will transpire when the Andromeda galaxy collides with our own. TWO GALAXIES ENTER, ONLY ONE WILL LEAVE. But what will happen to Earth when this transpires?
Top image: Hubble Space Telescope

The Future of the Local Group
Space is well named. Even traveling at the speed of light, it takes years to travel between stars, and millions of years to travel between galaxies. And as Edwin Hubble discovered back in 1929, space has a tendency to get even spacier as galaxies recede ever further from one another.