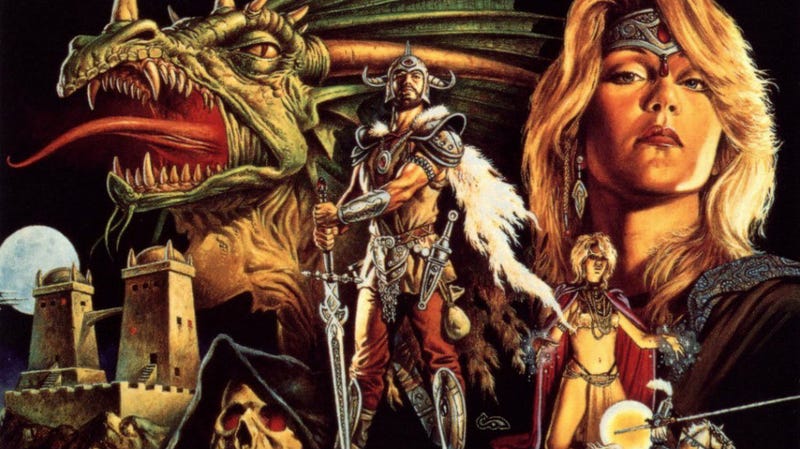 The best role playing game campaigns create stories you'll be telling around the gaming table decades later. But what's that magic ingredient that takes a game from great to once-in-a-lifetime? We talked to gamers, game designers, and authors to find out what makes a campaign truly memorable.
One thing stood out among the various tales of campaigns past: the incredible diversity of games being played. Basic sword & sorcery RPGs were actually in the minority. Beyond that, it seems as if a truly memorable campaign is a strange alchemical brew of many different factors stirred together.
Great Players
"Like great teams in sports and business endeavors, if there's a chemistry among the participants and they truly enjoy fellowship together, everybody wants to be there, stay involved, and just have fun together," said Ed Greenwood, creator of the Forgotten Realms and author of numerous fantasy novels.
Bill Cavalier, the infamous Dungeon Bastard, was even more direct:
You can't have a great game without great players. I don't care how good of a DM you are, if your players are turds your campaign stinks. Great players know how to step up to the scenario laid before them and act heroically. Maybe that's self-sacrifice. Maybe that's kicking righteous ass. Maybe that's just sitting back and putting the puzzle pieces together no one else has thought much about. There are different ways to be a hero.
An RPG is a game of collaborative storytelling, so it's no surprise that the success of a campaign depends on the players as much as it does the GM. RPG veteran Monte Cook (D&D 3rd Edition, Numenera), drove home the importance of character-driven stories: