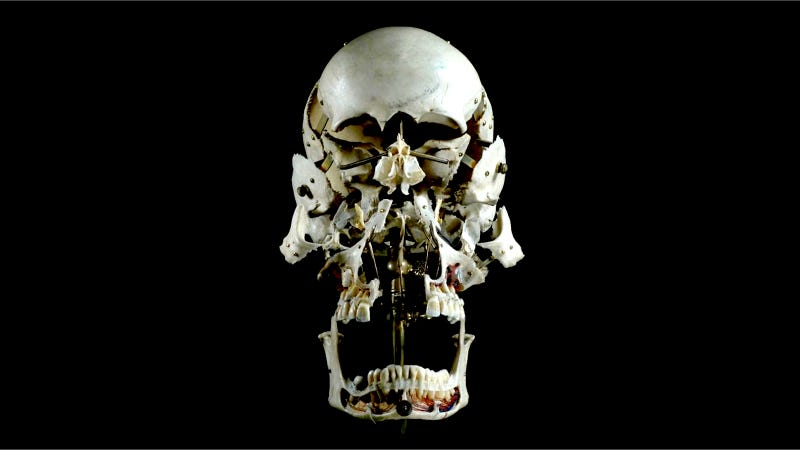 How did this happen? And why?
I say "exploded," but it's obvious that this skull has not been blown to smithereens. Rather, it has been carefully disarticulated and spread asunder, its constituent parts mounted in such a way that they maintain their relative positions in space, even if they are not actually touching. Like an "exploded" view of an F1 engine injector or the chassis of a Boeing B-17, an exploded skull is a puzzle, loosely fitted – one that allows the viewer to consider the part, the whole, and their functional relationships all at once.
And yet, two things set this skull apart from the technical diagrams in your car's user manual. The first is that a skull is biological. The Earth is, in many ways, a machine, and so are its organisms, but we rarely think of them in this way. To gaze upon an exploded skull, then, is to confront our mechanical essence, to ruminate on those philosophies from the sixteenth and seventeenth centuries that first sought to understand nature in mechanistic terms.