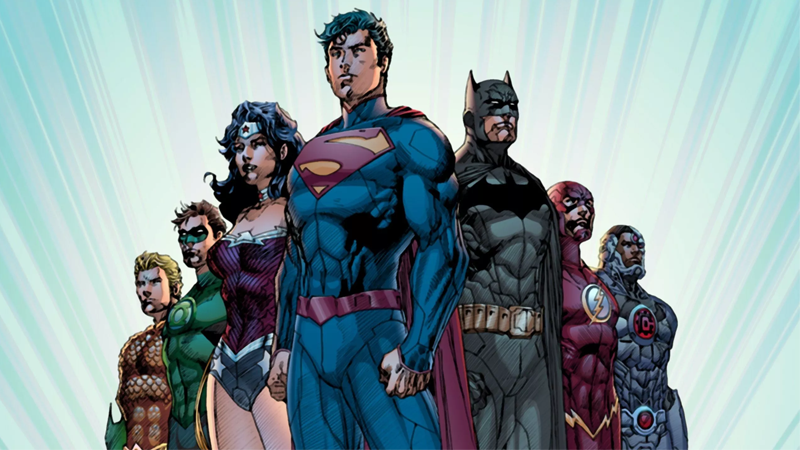 Rumors abound that DC Comics' new "Rebirth" project will reboot its comics continuity yet again, and put an end to the "New 52" era that began in 2011. Although the current DC universe has often been a mess, it has also resulted in some fascinating new directions for its heroes. In case the end is nigh, we've looked back through nearly five years of DC comics to see what worked and what didn't.
What They Got Right
1) A Fresh Start
Despite some initial controversy at the abandonment of decades of continuity, the New 52—named for the 52 new ongoing series that launched in 2011—was a much needed fresh start to get people interested in reading DC comics. Marvel had had good success turning newly-introduced movie fans to comics with Marvel Now!, and it was essential that DC presented an ideal jumping on point for people who'd not picked up a comic book in years.
Dumping the extraneous continuity that had been built up for so long (so long that it not only made the comics intimidating but often didn't even make sense) it worked resoundingly well for DC, with sales spiking when the New 52 launched. Although the continuity change burned a lot of diehard fans, it helped foster an approachability to the company's output that reached far beyond those disgruntled fans, and enabled creative teams to tell bold, interesting new stories about these characters that had been around for over half a century.
2) Snyder and Capullo's Batman
The story of the New 52 as a whole is defined by great highs sinking to great lows, but if there is one book that has stayed a consistent bright spot in DC's lineup, it's Scott Snyder and Greg Capullo's Batman.
It's remained one of DC's most popular series for over four years, and there's a good reason for that: Snyder completely understands Bruce Wayne, and got inside the billionaire's head to tell stories about him, that weren't just wildly new but true to the ethos of everything Batman is about. Paired with the consistently jaw-dropping art of a talent like Greg Capullo, Batman defined the New 52 as a new wave of definitive takes on DC's characters.
In an era where the creative teams on comics constantly rotate to keep things fresh, the fact that Snyder and Capullo are still on Batman all these years later is a testament to their quality work with the character.
3) Experimenting with Major Characters
More recently, some of the most interesting things coming out of DC have been their shake-ups to mainstays Batman and Superman. Currently, Jim Gordon has taken on the role of Batman as a mechanized Gotham PD officer in the wake of Bruce Wayne's death at the hands of the Joker (like most comic characters, they both got better). Superman, on the other hand, has been depowered, his identity exposed, and has generally not been having a great time.