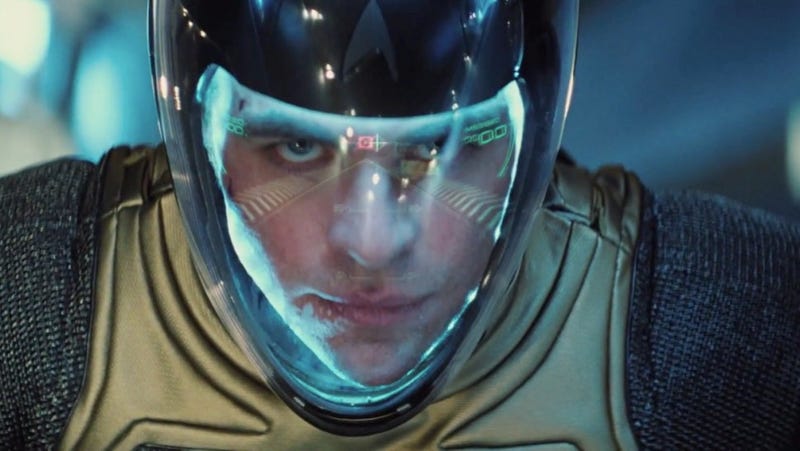 Tonight at CinemaCon, we saw 18 minutes from Star Trek Into Darkness, including an intense moment between Captain Kirk and his antagonist, played by Benedict Cumberbatch. Just how many sparks fly between the two? Spoilers ahead...
CinemaCon is the event in Las Vegas where all the big studios show off their upcoming movies to crowds of theater owners from across the globe. And that includes a brand new look at one of the year's most anticipated sequels.
The first eight minutes of our Trek preview were a re-edited version of the 9 minutes we saw before The Hobbit back in December. No one announced that it had been re-cut, exactly, but there were some interesting changes. The scene features an Enterprise mission to stop a volcano from erupting on a remote planet and killing off the primitive natives. The whole mission is massively streamlined from the earlier cut. Which means director J.J. Abrams (who couldn't be at the presentation because he was still putting Star Trek 2 together) is still fiddling with his movie. And it works, so we're not complaining.