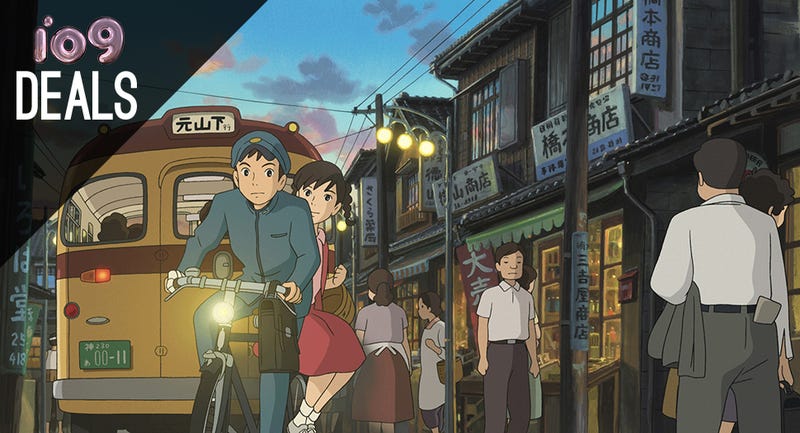 Welcome to the new io9 Deals feature! Our superpowered Commerce Team will be bringing you regular updates about the best deals on the shiniest DVDs, games, books, comics, tech and more. Let us know if you'd like to see more or less of something!
We do this because we love you, but yes we also make money if you buy something through our links. - Annalee Newitz
Hello io9 readers! We at the Commerce Team couldn't be more excited to start finding you deals on the stuff you love. If you have any questions about what we do, don't hesitate to ask, and as Annalee said, your feedback will definitely be taken to heart in shaping this segment. We also encourage you to check out our other segments, Kotaku Deals, Gizmodo Deals, and Lifehacker Deals, if you aren't already a fan.
That header image isn't just for show, today you can pick up From Up On Poppy Hill on blu-ray for just $13, which is the cheapest it's ever been. While you're at it, check out io9's interview with Goro Miyazaki. [Amazon]