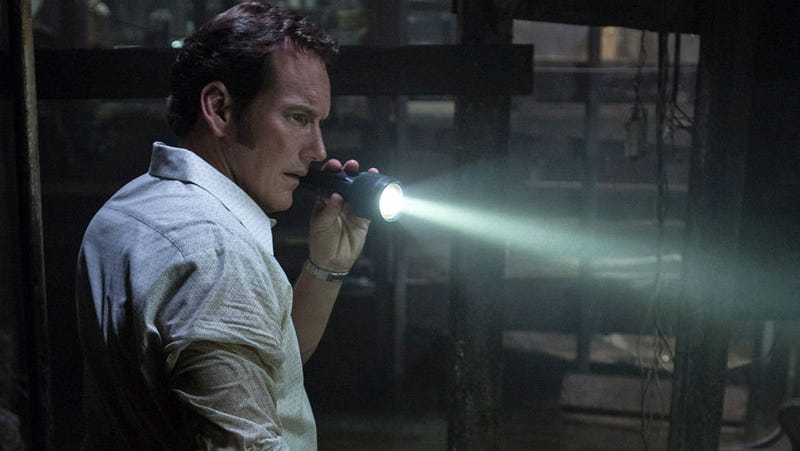 Watery footprints are scattered around the floor of the humid soundstage. Men in creepy makeup pop out from behind doors. A dark, murky underground basement has been flooded by God knows what and just then, all the lights go out. Yup, it's about to get real Conjuring up in this bitch.
On November 3, 2015, io9/Gizmodo visited the Santa Clarita, CA soundstage set of The Conjuring 2, which opens June 10. It's day 33 of a 50 day shoot and the unofficial theme of the day is water. Star Patrick Wilson is going to be sloshing around in it, new cast member Frances O'Connor (A.I) is going to be thrashing through it and returning director James Wan is going to put the camera right in it. "This is my Anaconda shot," Wan joked, setting up one of the day's shots. "This is my tribute to Jon Voight. This is so cool."
Don't worry. All references to the terrible 1997 Jennifer Lopez snake movie are strictly in the director's head. The Conjuring 2 shares nothing in common with it. It has plenty in common with the original 2013 Conjuring, though which followed the continuing adventures of paranormal investigators Lorraine and Ed Warren (Vera Farmiga and Patrick Wilson). The sequel picks up a few years later for a story that's going to be much bigger and—if things go as planned—even better.