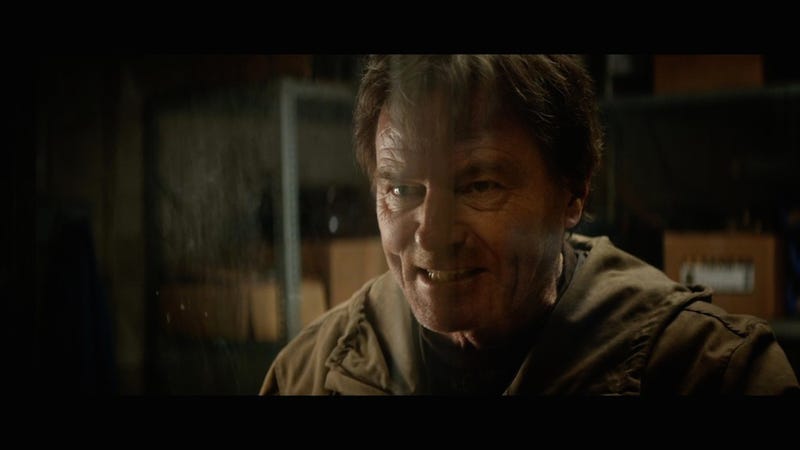 Warner Bros. rolled out a bit of new Godzilla footage at CinemaCon. They didn't reveal a ton of new things that weren't already released online, except for Godzilla. And we learned a lot more about why Bryan Cranston is so very pissed off.
Gareth Edwards took the stage in Las Vegas, saying that he had just finished the edit to Godzilla yesterday. He then sheepishly said that while he is up presenting the movie, it really was a team sport and that in May they will all get Godzilla across the finish line, and it will be "OK." And then he paused to correct himself for saying "OK" because the studio execs hate that.
Edwards then showed a bit of footage from the finished film. Some we have seen before — but the big reveal in this clip collection was all about the character Bryan Cranston plays. In a previous trailer, we saw Cranston losing his mind and screaming, " "You are not fooling anybody when you say that what happened was a natural disaster. You're LYING. It was not an earthquake. It wasn't a typhoon...."" But why was he saying this? Well, now we know. Spoilers ahead.