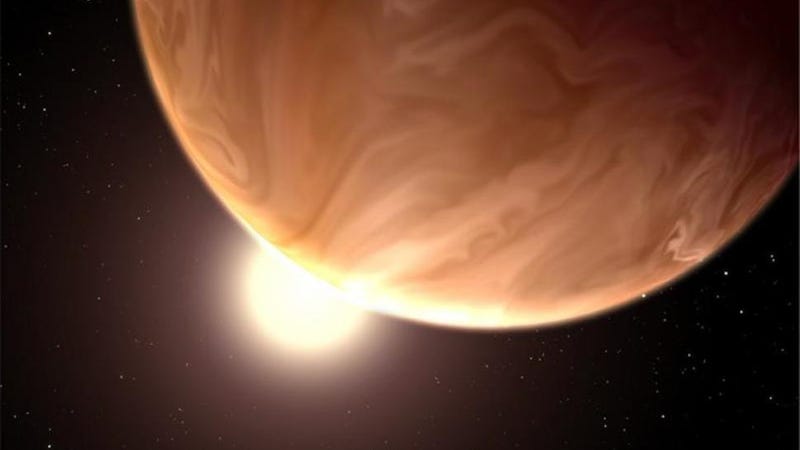 Our galaxy is filled with massive planets known as super-Earths. But what these planets are like has been anyone's guess. Now, for the first time, astronomers have determined that a super-Earth 42 light years away is incredibly cloudy – and that could affect our search for life on these potentially habitable worlds.
Super-Earths are exoplanets that are between Earth and Neptune in size. What makes these planets so interesting — aside from the fact that they are really common in the Milky Way — is that we have no idea what they're like. Based on observations in our own solar system, we can guess what Earth-sized or Jupiter-sized exoplanets are like. But there is no analogue for super-Earths in our solar system.
Are these planets rocky like Earth or gaseous like Jupiter? Are they water worlds? Are their atmospheres similar to Earth's, or are they thick, deep and filled with heavy molecules? Knowing these things will not only help us better understand how planets and solar systems form, but they will also help narrow down where we can reasonably look for otherworldly life in the galaxy.