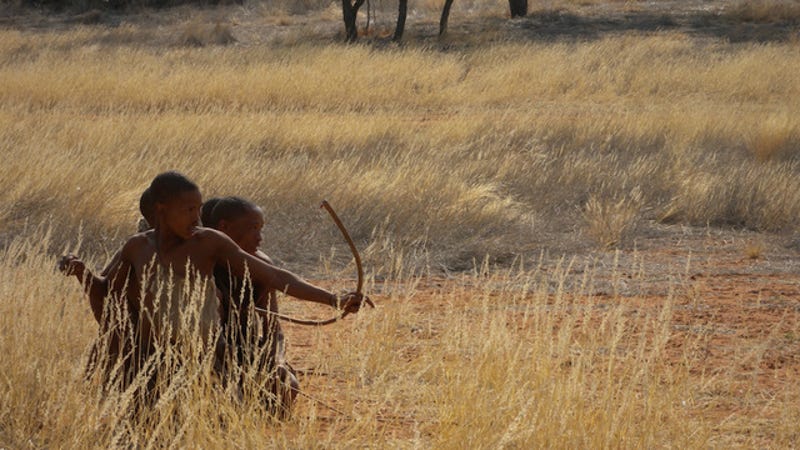 One popular idea to explain the current obesity epidemic proposes that our hunter-gatherer ancestors had a fat-storing adaptation, which allowed them to survive frequent famines. Today, with our overabundance of food, this adaptation is causing us to get fat. There's just one problem with this idea — research now shows that hunter-gatherer societies aren't necessarily prone to food shortages.
The Thrifty Genotype Hypothesis
The notion that hunter-gatherer societies experience frequent periods of food shortage and even famines is pervasive across a number of scientific fields, including paleoanthropology and evolutionary psychology. This concept has even helped shape a variety of different theoretical models in everything from biology to economics — the "thrifty genotype hypothesis" is, perhaps, one of the most notable.
The thrifty genotype hypothesis (and other related theories) stems from the idea that our hunter-gatherer ancestors had an evolutionary adaption that allowed them to survive the frequent famines they must have faced. This adaptation still persists today, according to the hypothesis.
"If it were true, it would mean that some or all people have an extreme genetic predisposition to convert calories more efficiently to fat," Colette Berbesque, an evolutionary anthropologist at the University of Roehampton in the UK, told io9. "We've gotten so good at turning calories into fat for later use that we are all just getting obese because we don't have those lean times anymore."
Initially, scientists thought they had found evidence for the hypothesis when they looked at the subsistence practices of Samoans, Pima Native Americans and the Yanomami. People of these societies, they found, quickly experienced rising levels of obesity when they ditched their traditional diets. But it turned out that the groups had actually been involved in non-intensive agriculture — such as horticulture combined with hunting — for a long time, and that it was the "westernization" of their diets that led to their weight gain.