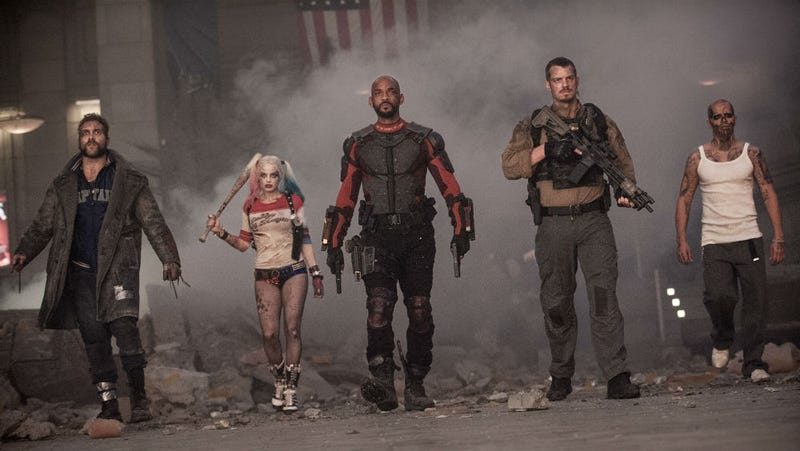 For the past few weeks fans have been wondering what's happening with the DC film universe. Now we have a better idea.
As of right now, only James Wan's Aquaman will shoot in 2017, which means there would only be one DC film released in 2018. That's not great for keeping the brand relevant. So, according to Variety reporter Justin Kroll, Warner Bros. is currently hoping one of five films will be ready to shoot by the end of the year. They are:
Gotham City Sirens
The Flash
Green Lantern Corps
Suicide Squad 2
Dark Universe
Each of those films have writers attached and are in the process of getting their scripts right. Some also have directors, too. None are ready to move forward just yet, though, and Kroll says if it doesn't work out and only Aquaman shoots this year, the company is okay with that. Matt Reeves' Batman solo film will be shooting next year with an eye on a 2019 release.
As detailed in the below article, there are 17 DC movies in various stages of development and these five are certainly near the top of the list.