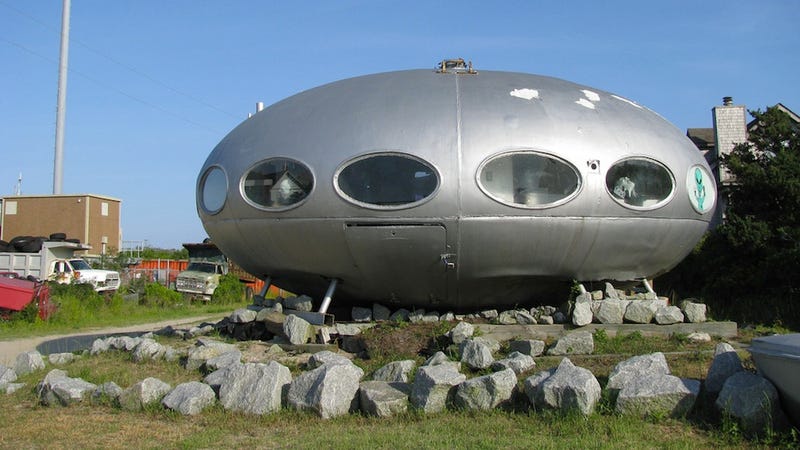 Are you fed up with the old and traditional houses with square windows? Move to a spaceship house! Here are a few of our favorites around the world.
Prefabricated Futuro Houses (Matti Suuronen, 1960s-70s)
It was composed of fiberglass-reinforced polyester plastic. Only 50 of the 100 original Futuros are survived.
(via Steve Rainwater/Flickr, Elizabeth/Flickr and ttolk)
Chemosphere House, Los Angeles, California (John Lautner, 1960)
The building is a one story Modernist octagon house with a 2200 square feet (200 sqm) of living square, standing on a nearly thirty feet high concrete pole.
(via MidCentArc/Flickr and MIMOA)
Naomi Campbell's spaceship, the "Capital Hill Residence" in Barvikha, Russia (Zaha Hadid, 2012)
The famous Iraqi-British architect, Zaha Hadid designed the stunning 28,524 square foot (2650 sqm) mansion with a 65 ft (20 m) high tower for a Russian billionaire's girlfriend, the ex-supermodel Naomi Campbell.