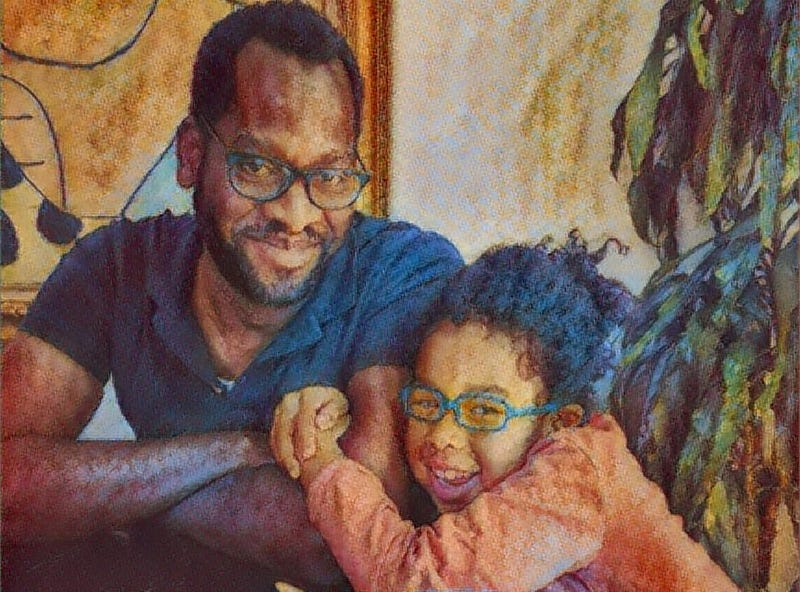 A long time ago, I'd hoped that a children's cartoon character would be my kid's entryway into the world of science fiction. But, nope, as much as I wanted it to happen, it was DC Comics' Legion of Superheroes that helped my kid understand what "the future" means.
Ten years ago, I was an editor at Time Out NY Kids Magazine, in charge of music and film coverage. This was long before I had a kid and just as shows like Yo Gabba Gabba! were hitting the sweet spots of parents desperate to hold onto any sense of coolness. I endured a lot of twee, treacly kids-pop from acts trying to hit the big time, but I also got to witness this amazing kid-music scene in New York City, too, with monthly jam sessions filled with talented grown-ups and grade-school heavy metal and pre-teen shoegaze bands getting to perform in front audiences for the first time.
One of the first acts I fell in love with was centered around Gustafer Yellowgold, an oddly cute solar alien who came from the sun and made a bunch of animal friends despite having odd habits like punching cheese.
Gustafer's multitalented creator Morgan Taylor combined a lo-fi garage-folk musical style, clever imagination, and sharp drawing chops to deliver a gently twisted fictional world full of sweet and funny scifi concepts. (When I met Morgan in person, it quickly came out that he'd had a heavy period of comic book collecting and we chatted a long while about Jack Kirby's Fourth World.) Gustafer jumps on cake, has friends who build rocket shoes, and makes friend with wayward stars.
When I eventually became a dad, the singalong DVD of Gustafer Yellowgold's Wide Wild World was one of my kid's favorites. As she was just starting to talk, she'd hum, mumble, and harmonize along to the "Cooler World" intro, "I'm From the Sun," and "Your Eel."
I'm 10 years gone from my first contact with some of these songs but their tender humor still makes me well up like I'm hearing them for the first time. Over the summer, I found the DVD in a pile of stuff from our move. My kid didn't remember ever being obsessed with this stuff and asked me to pop the DVD into the Xbox 360 so she could watch it. "This is it!" I thought. The path I'd wished for would finally come to fruition: Gustafer's charms would enchant her and she'd want to know more about creatures from other planets, advanced super-science gadgetry and all the great scifi imaginings adjacent to this loopy world!
That didn't happen. The animation didn't click for her. ("No, I mean, where's the cartoon?! Where's the video?" "This is it, sweetie!") She wasn't patient enough to let the music soak in. The dream was over. I still loved Gustafer but she'd moved on.
Months later, her nightly requests for superhero knowledge began. Those sessions have continued and my daughter's been leading them in her own imaginative fashion. This week, she hasn't been just issuing the same flat query for "more superheroes"; instead, she's been concocting scenarios. "I would not want to be the Hulk, because I would have to talk in a baby voice* and people wouldn't understand me." "Yeah, the Hulk isn't a very good thinking superhero. And, remember, he's mostly angry all the time." "But She-Hulk and Batgirl are!" "Are what, sweetie?" "They're two really good thinking superheroes." "You're right! They are. I'm so proud of you for remembering that!"