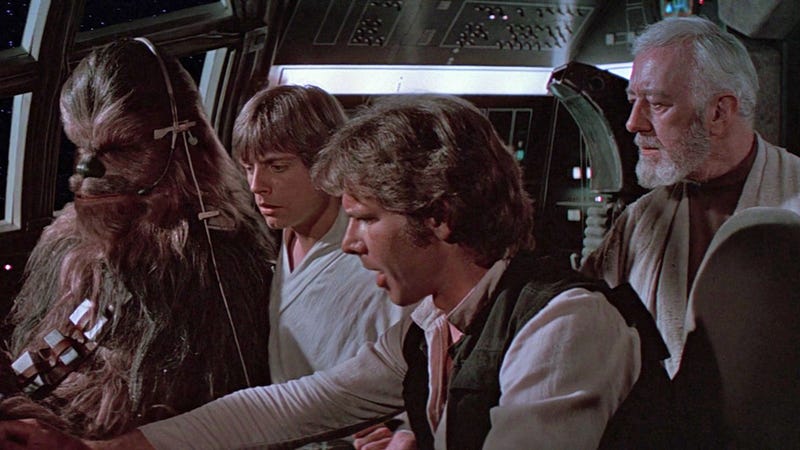 If someone ever invents a machine to let us visit other universes, the first thing we'll do is head for the DVD section. Because the history of science fiction and fantasy is full of things that almost happened — to the point where there's test footage, screen tests, and audition tapes online. Here's some of the most revealing.
Note: In addition to straight-up "test footage," we're also including footage from alternate versions of things, including filmed auditions and screen tests.
Star Trek: Phase Two
Skip to about 3:24 in the above video. This is actual test footage for the 1970s Star Trek series that came awfully close to getting off the ground, starring William Shatner but replacing Spock with a brand new Vulcan, named Xon. You can see actor David Gatreaux doing test shots as Xon in the above video, along with some special effects and uniform test shots.
Doctor Who
Here's Paul McGann's audition to play the Doctor in the 1996 TV movie — and his audition footage includes some very different versions of Doctor Who canon, including the Doctor being the grandson of Time Lord President Borusa, and tons of other weird stuff. More details here.