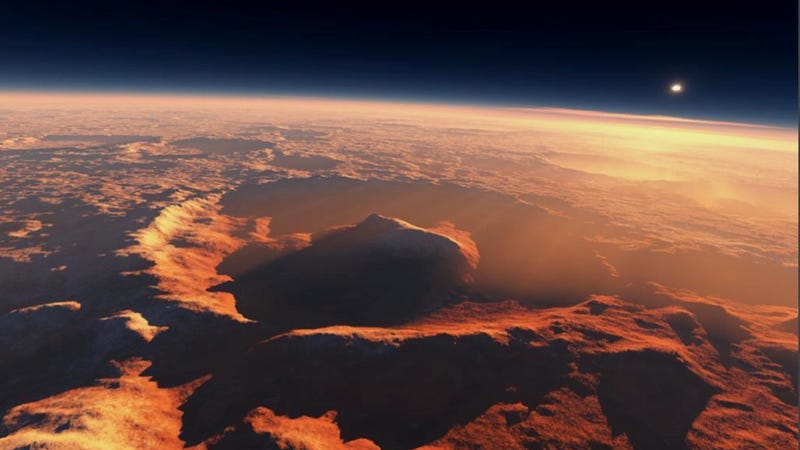 Scientists from the Imperial College of London have outlined an incredibly ambitious concept mission to land astronauts on Mars. It's hoped that the plan will spark further debate about the feasibility of sending humans to the Red Planet in the near future.
The plan, which was developed in conjunction with the BBC, is certainly well thought out.
It would see a three-person crew journey to Mars in a spacecraft that generates artificial gravity (to prevent loss of bone density) and a magnetosphere (a kind of 'deflector shield' to protect astronauts from harmful radiation).