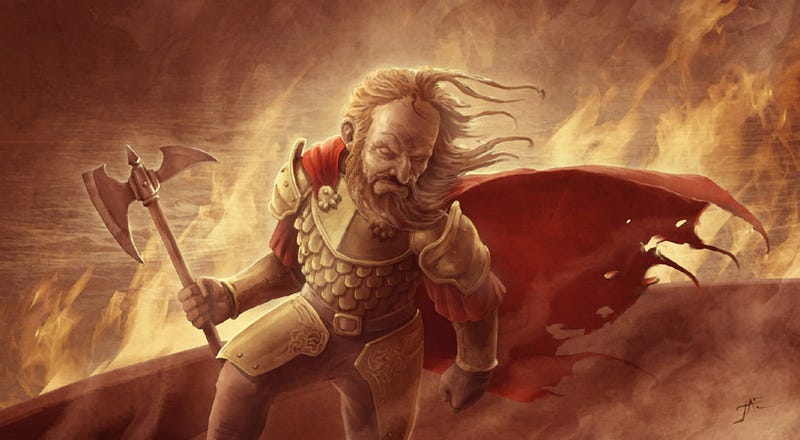 All your favorite characters had kind of a rough time in A Dance With Dragons, the most recent book in George R.R. Martin's A Song of Ice and Fire series. And judging from a chapter from the next book that's available today, their lives aren't about to get any nicer. Some super-vague spoilers ahead...
Top image: Jason Engle
Today sees a big update to George R.R. Martin's A World of Ice and Fire app, which is available on both iTunes and Google Play. The update includes 58 new character profiles and 164 new place descriptions — see some screenshots below for examples of what to expect. But the update also includes a free chapter from the eagerly awaited next book in the series, The Winds of Winter. Here's what that will look like in the app, in a screengrab exclusively provided to io9:
That update goes live sometime today — possibly by the time you read this. In the meantime, we were lucky enough to get a sneak peek at the new Tyrion chapter, which is thrilling and hilarious and horrifying and depressing all at once.
Some vague spoilers follow — not a blow-by-blow description, but there will be nouns.
As the one paragraph released a while ago reveals, this is a chunk of the big battle in Meereen. And basically, all hell is breaking loose, and Tyrion is right there in the middle of it. If you were paying attention during the final stretches of Dance With Dragons, you already know all the players in this crazy melee, but it's still kind of startling how many types of crazy are happening at the same time.