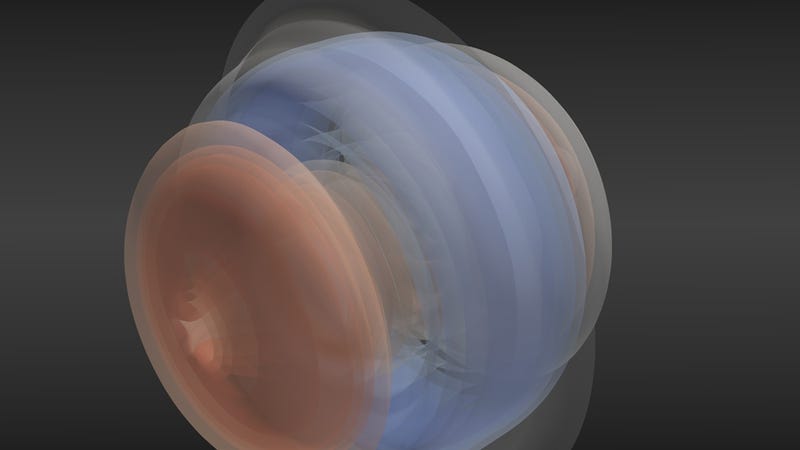 This isn't an alien world — it's a representation of the winds traveling from East to West (in blue) and West to East (in red) here on Earth. And this is just one of the fantastic images that won the 2013 Science As Art contest at Princeton University. See a few more below.
Top image: East-West, West-East by Martin Jucker, Jury First Place
Every year, Princeton chooses the best science art images of the year — here are some of the previous year's best images. This year's include the above image in "atmospheric and oceanic studies," plus a ton of others, some of which are below.