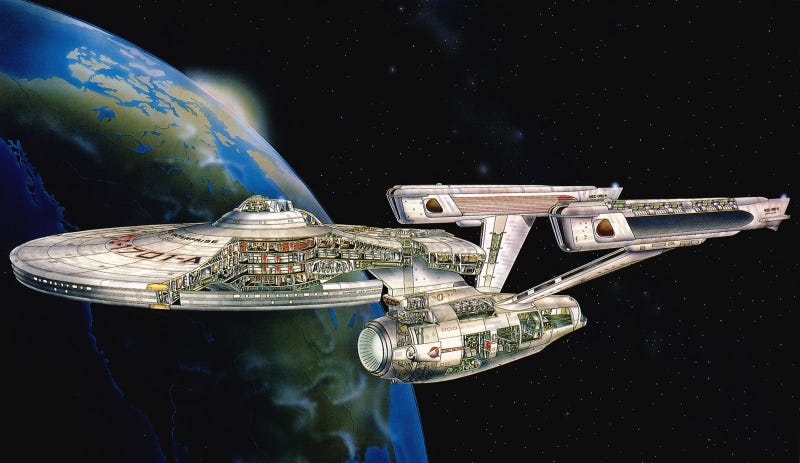 We'd all love to see a brand new Star Trek TV series, as the show warps towards its 50th anniversary. Almost everyone agrees Trek belongs on television, where thoughtful stories and optimism can flourish. But the latest rumor about a Star Trek TV show in the works? Is absolutely 100 percent false.
Top image: Star Trek Enterprise-A "Cutaway" Poster with art by David Kimble, via TrekCollective
Yesterday, Latino Review had an exclusive report that "CBS is looking to bring Star Trek back to TV." While we'd love to believe this — and it seems inevitable that one day, there will be another Star Trek TV show, there's no truth whatsoever to Latino Review's report.
In a nutshell, Latino Review's report revolves around a pitch from 10 years ago for a new Trek TV show called Star Trek: Federation. We wrote about this pitch in great detail here, but in a nutshell it takes place in the far future, after the Federation has become "fat and happy," and a young Alexander Kirk may be the Federation's only hope for surviving a massive new threat. Robert Meyer Burnett, director of Free Enterprise, was involved along with writer Geoffrey Thorne, and Bryan Singer was also on board.