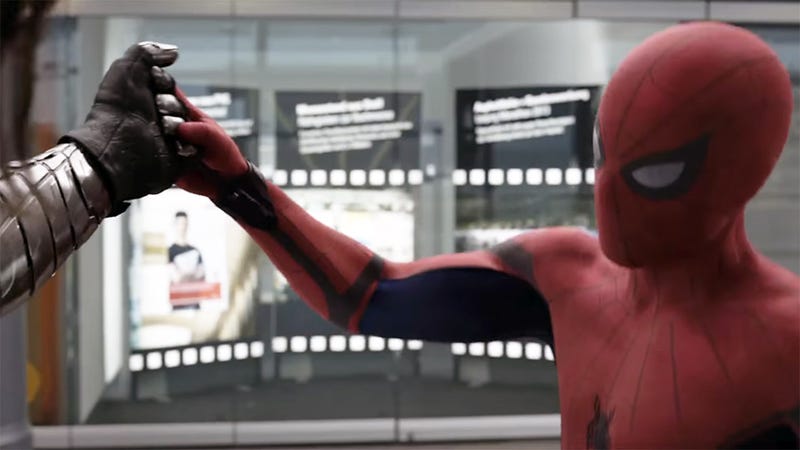 Or so wonders Spider-Man co-creator Stan Lee, who says the actor's performance as Peter Parker has blown him away in a manner that neither Tobey Maguire not Andrew Garfield managed. "I can't believe it," Lee gushed at the recent Denver Comic Con. "It's as if we created a living being to be Spider-Man, and it turned out to be him."

Now, you may be thinking that Lee is merely extolling the young actor for being as close to his original vision of Spider-Man as humanly possible, which is noteworthy in and of itself. However, can we really rule out the possibility that Marvel actually created a secret laboratory and tasked them with creating a human being whose sole purpose was to portray the perfect cinematic Spider-Man?
Look at the facts: Marvel begins Spider-Man's infamous "Clone Saga" storyline in 1994, which runs for two years. Spidey clones are clearly very much on the company's mind. In 1996, Tom Holland is supposedly "born" in "England" to "Dominic and Nicola Holland" although I've seen absolutely no concrete physical evidence of this after nearly 10 whole minutes of Google searching.
So Holland mysteriously appears right as Marvel decides to end a widely hated storyline about Spider-Man clones? And immediately after Holland make his web-slinging debut in Captain America: Civil War, Marvel announces another comic book Clone Saga? Coincidence?! I think not!