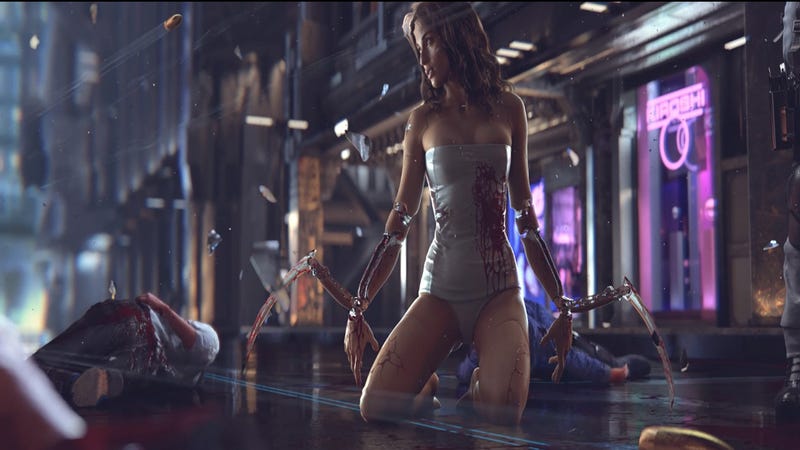 Today, cyber means war. But back in the 1990s, it meant sex — at least, the kind of sex you can have in a chat room. Why did the word change, and where did it originally come from?
It all started with "cybernetics," an obscure term popularized by a mathematician named Norbert Wiener in the 1940s. For his groundbreaking book Cybernetics, Wiener borrowed the ancient Greek word "cyber," which is related to the idea of government or governing. Indeed, the only time the word cybernetics had appeared before was in a few works of political theory about the science of governance.
In his writing, Wiener described what was at the time a pretty futuristic idea — that one day there would be a computer system that ran on feedback. Essentially, it would be a self-governing system. And for a long time, cybernetics remained the purview of information theorists like Wiener, and early computer programmers.
Science fiction author Pat Cadigan, whose novel Mindplayers is a cyberpunk classic, recalled that her first encounter with "cyber" was of a decidedly Wienerish variety. She told io9 that the first time she heard the term was when she was in high school in 1967, and somebody mentioned cybernetics. "I asked what cybernetics was. 'It has to do with computers,' was the answer. My eyes glazed over. For years, that was the only word I knew with the prefix 'cyber' in it."
But all that changed a little over a decade later. Cadigan recalled:
One morning in 1979, I was getting ready for work and Gary Numan's "Cars" came on the radio. Afterwards, the DJ said, "There's some cyberpunk for you." He was making a joke; in 1979, the punk movement was in full flower but the chaotic noise of punk music was starting to evolve into electronic noise.
Still, that joke quickly became a reality. In the early 1980s, the cyberpunk movement took over science fiction, spurred by the popularity of the film Bladerunner and William Gibson's novel Neuromancer. Authors like Cadigan, Bruce Sterling and Rudy Rucker were writing mind-blowing stories about the merging of humans and computers. Cyber became a catch-all prefix that could be added to any word to make it sound cutting-edge. Cadigan noted that cyber "sort of supplanted the term 'digital' in some ways as an indicator of something that was high tech."
The 1990s: Decade of Cyber
Cyberpunk was a mostly-underground artistic style in the 1980s, but suddenly in the 1990s everything was cyber. As more and more people got internet access, the alien world of cyberspace from William Gibson's work became a household consumer item.