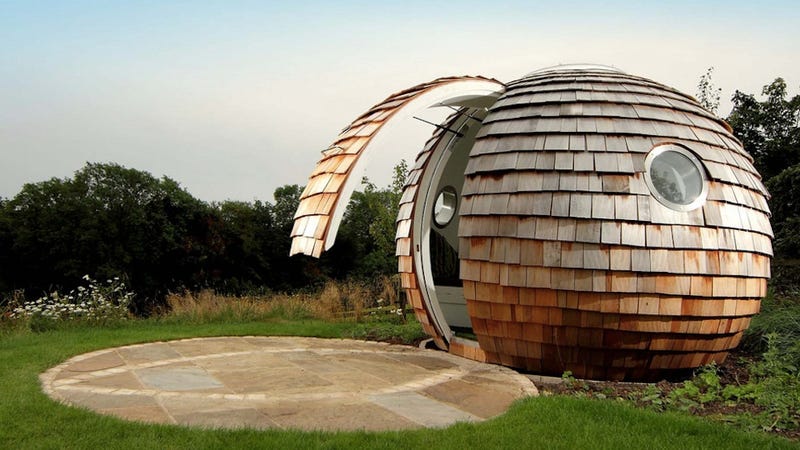 You work on the internet, so why walk much further than three feet from your desk? As long as you have a network connection, there's no need to venture out into the apocalyptic outside world. These modular offices try to make isolated, cubical life seem glamorous — and the scary part is, they totally succeed.
Office pods in various sizes with under floor heating, air source heat pumps, low energy LED lighting, from Pod Space, from $33000 + VAT
(via Pod Space)
The garden office of Neil Gaiman at his home in western Wisconsin, 2010
You can see more scifi and fantasy authors in their workspaces here.