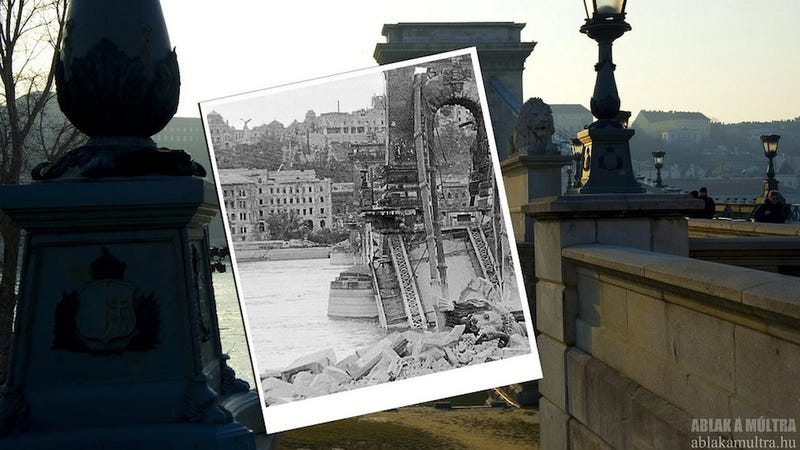 These incredible composite photographs allow us to see present-day places and structures as they were decades in the past. Some reveal historical tragedy — others simply the passage of time.
The picture above is the damaged Chain Bridge of Budapest, Hungary in 1945, and today. The composite image was made by Zoltan Kerenyi.
A woman opens the door to her Mercedes on Sacramento Street while horses killed by falling rubble lie in the street, San Francisco, 1906 & 2010
These photos taken after the earthquake could made awesome mashups with the 21th century photos taken by Shawn Clover two years ago.