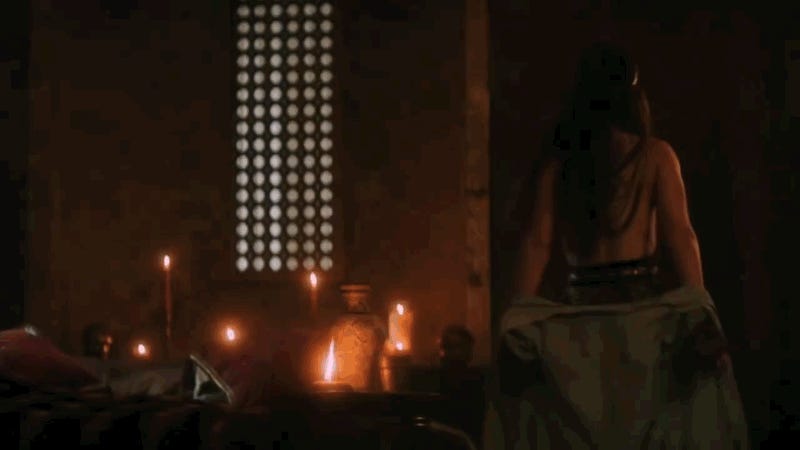 The Bible rules television this week. First, Damien brings the Antichrist to TV—and competes with Lucifer! Then ABC unveils its long-delayed Bible soap opera Of Kings and Prophets. Also, Joe Dante directs Legends of Tomorrow! The return of Agents of SHIELD! If that weren't enough, Jonathan Frakes, Jemma Simmons and Leo Fitz make the leap to the MAU! All on This Week's TV.
Monday
Gotham (8PM, FOX)
A Dead Man Feels No Cold
"As Gordon, Bullock and Barnes continue the search for Victor Fries (guest star Nathan Darrow), they are forced to look to his wife, Nora (guest-star Kristen Hager), for help. Meanwhile, Penguin is introduced to Hugo Strange (guest star BD Wong), and Alfred reveals some crucial information to Bruce about his parents' murderer ."
Bates Motel (9PM, A&E)
A Danger to Himself and Others
Season Premiere!
The Magicians (9PM, SYFY)
The Strangled Heart
"The Beast hatches a deadly new plot against the students of Brakebills, and not everyone will survive. And Julia tries to put her Hedge Witch life behind her."
Lucifer (9PM, FOX)
Wingman
"In attempt to find the contents of his stolen container, Lucifer enlists the help of an unlikely ally. Meanwhile, Chloe digs deeper into the Palmetto case, uncovering a lead that might finally expose the truth."
Blindspot (10PM, NBC)
Scientists Hollow Fortune
"After a disturbed Iraq War vet shoots up a military base, the team exposes a sinister plot. As Jane (Jaimie Alexander) and Weller (Sullivan Stapleton) race to stop a single-minded scientist, Jane recalls her own mysterious military past and contemplates a new relationship with Oscar (guest star Francois Arnaud)."
Damien (10PM, A&E)
The Beast Rises
Haunted by his past, Damien must now come to terms with his true destiny - that he is the Antichrist.
Series premiere! Read our spoiler-free review here.