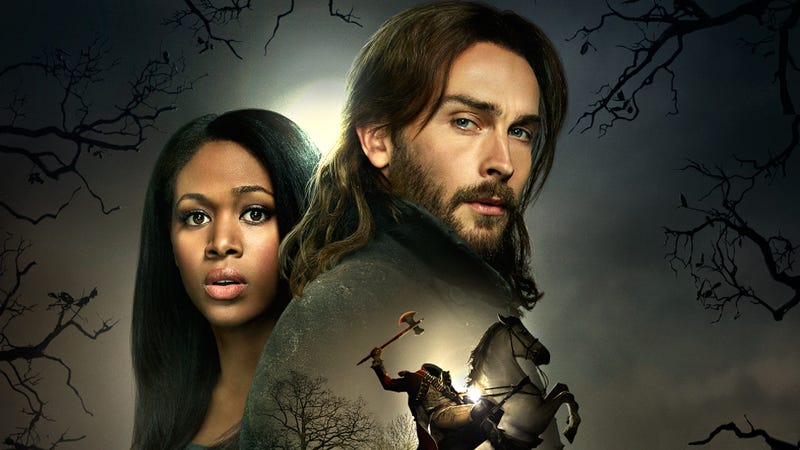 That's right — there are some really exciting pilots airing later this fall, but the absolute most knock-down, drag-out entertaining opening episode airs this very week. Plus there are three season premieres, and a few season finales as well. Check out our complete guide to the week's television, below!
Top image: Sleepy Hollow
Today:
Adventure Time (7 PM, Cartoon Network):
Check out a clip! This sounds like it could be a pretty major "arc" episode:
When Finn starts sleepwalking and dreaming about the Green Lady he filed away in his memory vault, Jake and BMO help him tap into his repressed memories to uncover a secret past. Who is the Green Lady? And how is she connected to Finn?
That's followed by Regular Show, Uncle Grandpa, and Mad.
Sleepy Hollow (9 PM, Fox):
And here it is — the most entertaining pilot of the fall TV season, for our money. We've watched this pilot a few times, and we continue to be blown away by the pure giddy insanity of it, from the Headless Horseman sporting a flak jacket and shotgun to the righteous "buddy cop" chemistry between Ichabod Crane and Abby Mills. This may not wind up being the best show overall, but the pilot is definitely the most crazy fun of all the ones we've seen. Here's what to expect: