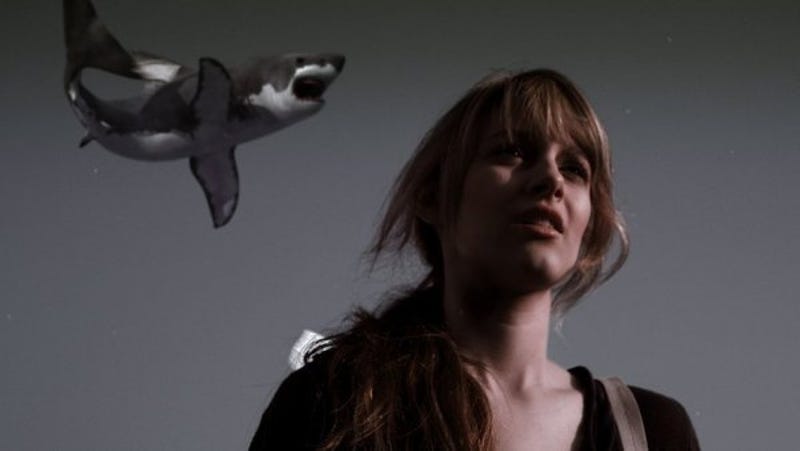 Did Syfy steal the idea for Sharknado from The Middleman? And just how many memes will Sharknado spawn? Also, the brand new Batman series reinvents Bat-continuity, but will it be worth your Bat-time? Gravity Falls is back! Check out clips and previews of all this week's television.
Top image: Sharknado
Today:
Defiance (9 PM, Syfy):
The season finale. How are they going to bring all these plot threads together in just one hour? Here's your first clue: "Amanda is locked in a bitter power struggle with Datak as the citizens of Defiance cast their votes for mayor. At the same time, Nolan is violently confronted by his past; and Irisa must decide whether or not to accept her destiny."
Under The Dome (10 PM, CBS):
I thought people already ruled out trying to dig under the dome last week? ""Manhunt" - When a former deputy goes rogue, Big Jim recruits Barbie to join the manhunt to keep the town safe. Meanwhile, Junior is determined to escape the dome by going underground."
Warehouse 13 (10 PM, Syfy):
According to our exclusive interview with showrunner Jack Kenny and Eddie McClintock a while back, this is a pivotal episode for Claudia, who makes some huge choices in confronting Paracelsus. But it also sounds like this is a game changer for everybody else: "The team must capture Paracelsus before he achieves immortality, or worse. At the same time, Myka seems to be losing her battle against cancer; and Steve learns that Artie has been keeping life-changing information under wraps."