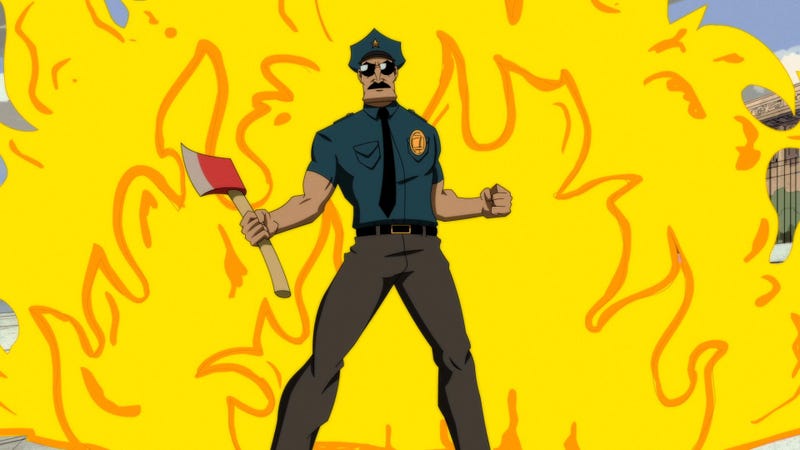 There's a brand new TV movie with a premise so ridiculous, Sharknado is looking more plausible all the time. And Axe Cop goes to Zombie Space Island! Also on TV this week: the funniest-sounding Futurama in ages, Jonathan Frakes directs Falling Skies, and the origin of Adventure Time's BMO. Check out tons of clips and details!
Top image: Axe Cop!

Today:
Adventure Time (7:30 PM, Cartoon Network)
This week, "In order to save BMO, Finn and Jake disguise themselves as MOs to infiltrate the MO factory." That's followed by Regular Show and Mad.
Cat.8 (8 PM, Reelz):
Remember when Reelz had that weird miniseries about all of the world's biggest volcanos going off at once because of the evil oil industry? They're at it again, with another crazy disaster miniseries, this time starring Matthew Modine! Who's responsible this time? The defense industry!