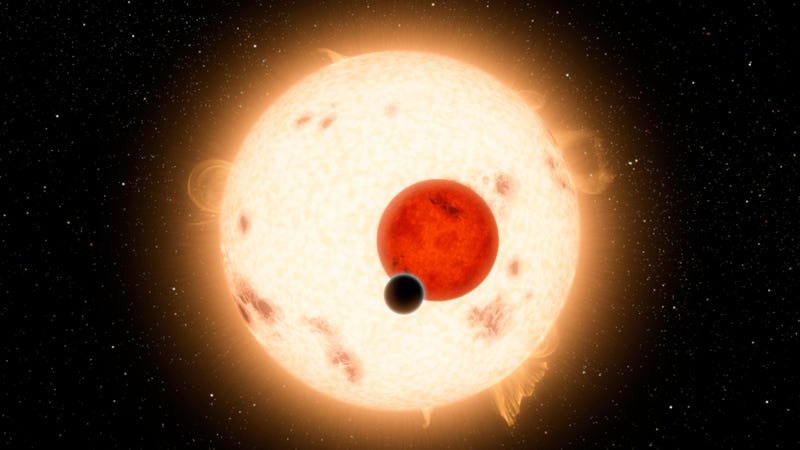 Thank to Earth's stable axial tilt, our seasons are highly predictable. But there's a planet out there called Kepler-413b that's wobbling so wildly, its seasons are in a constant state of flux.
The planet, discovered by Kepler, spins around a close pair of orange and red dwarf stars every 66 days. It precesses, or wobbles, wildly on its spin axis, much like a child's top. Remarkably, the tilt of its spin axis varies by as much as 30 degrees over the course of 11 years, which is an extremely short amount of time as far as these things go. Normally, a precession effect like this isn't measured on human timescales.
Because it's wobbling so badly, the planet experiences rapid seasonal changes that are highly erratic. It's like a Game of Thrones world come to life — except that it's a Neptune-like planet about 65 times the mass of Earth. Even with its changing seasons, the planet is too warm to harbor life. And because it orbits so close to its parent stars, its temperatures are too high for liquid water to exist.