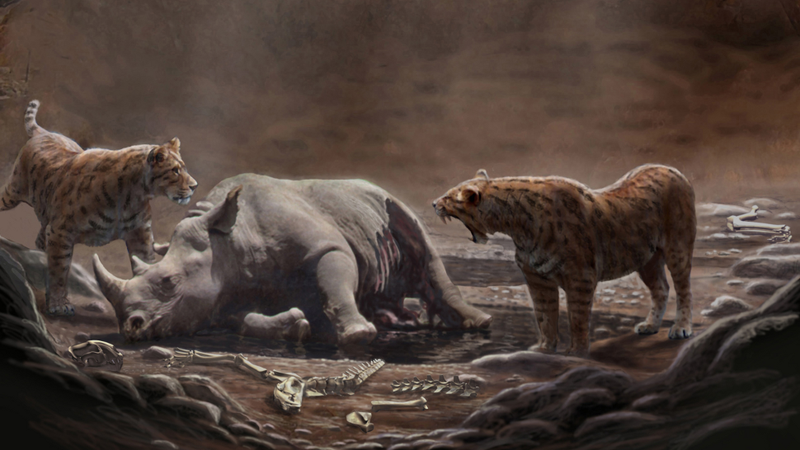 Call it the Sarlacc Pit of the Late Miocene: A recent study by Spanish paleontologists has shown how a nasty cave entrance gobbled-up a disproportionate number of carnivores for an extended period over 9 million years ago.
The cave, dubbed Batallones-1 (or Bat-1 for short), was discovered back in 1991, and it has produced a tremendous number of fossils.
Typically, digs like this one produce a consistent ratio of herbivores to carnivores, a figure that usually settles around 10:1. But Bat-1's lower level was dominated by the remains of carnivores — accounting for nearly 98% of the fossils — a list of creatures that included (especially) saber-toothed cats, hyenas, ancestors of the red panda, an extinct 'bear-dog', and many others.