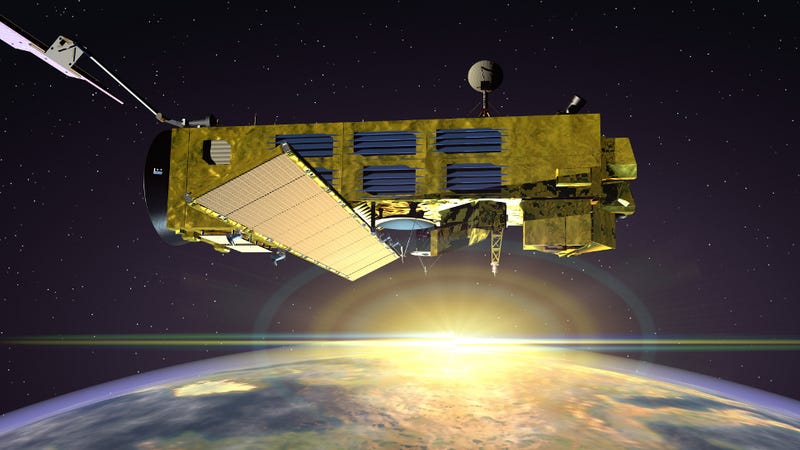 Envisat is a dead 8,100 pound satellite that scientists now say is at high risk of triggering a catastrophic cloud of cascading space junk similar to the one portrayed in Gravity.
At 30 feet (9 meters) long, Envisat is the largest civilian observation satellite currently in space. Unfortunately, it died on April 8, 2012 — so it's just spinning aimlessly around the Earth at a height of 490 miles (790 km). It's not expected to re-enter Earth's atmosphere for another 150 years.
Because of its large size and the altitude at which it orbits, fourth-year students at the University of Leicester's Department of Physics and Astronomy fear that it's at high risk of colliding with other satellites and debris. This would unleash the dreaded Kessler Syndrome — an avalanche effect instigated by cascading bits of debris.