We love these gorgeous old gasoline ads from the era when cars were cutting edge and building a lot of suburban developments connected by vast highways seemed like a super futuristic move. Ah, the early days of the automobile never looked sunnier.
No extra price – the new and better Texaco gasoline, c. 1920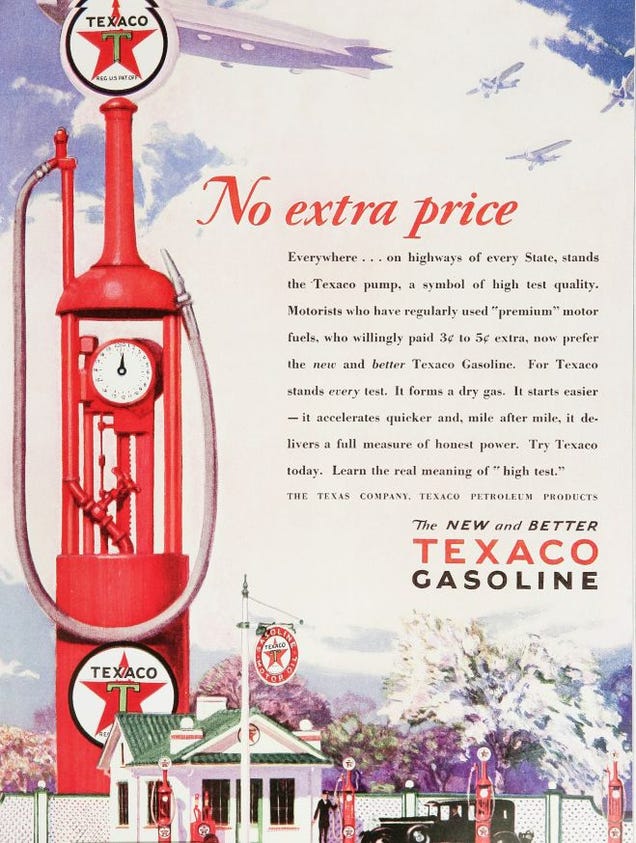 Shell Gasoline, c. 1920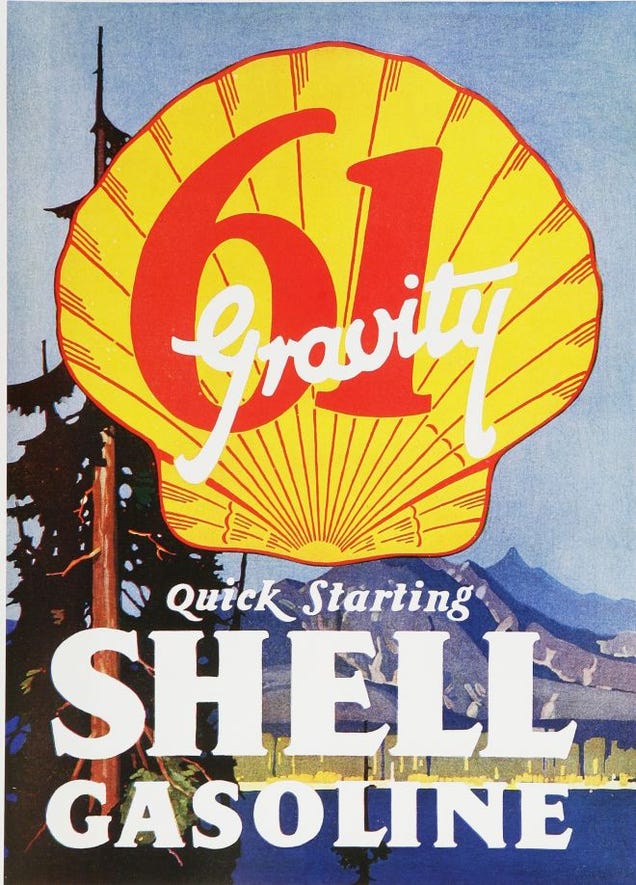 Shell Motor Oil and Gasoline, 1920s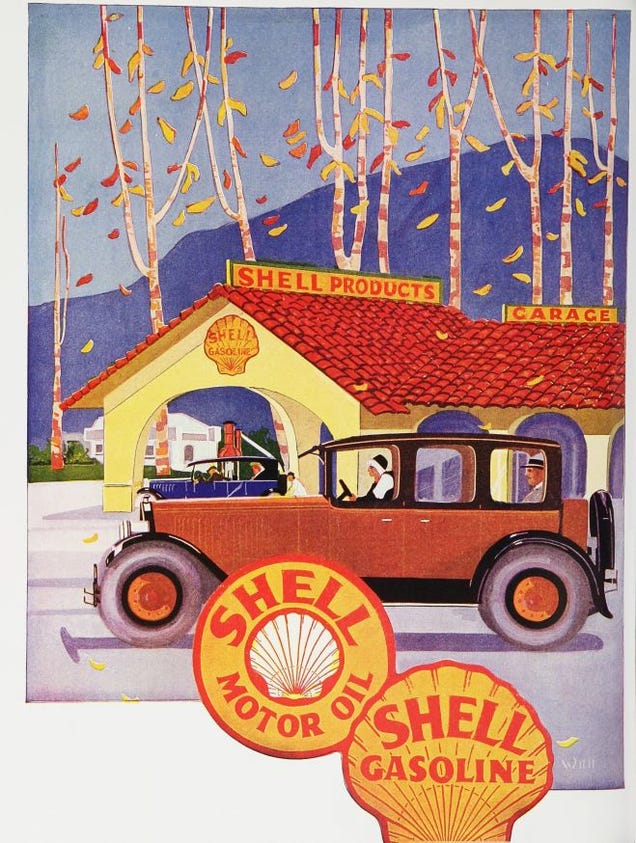 Associated Ethyl Gasoline, 1920
Power on the instant – from the volatile gas, Texaco, 1923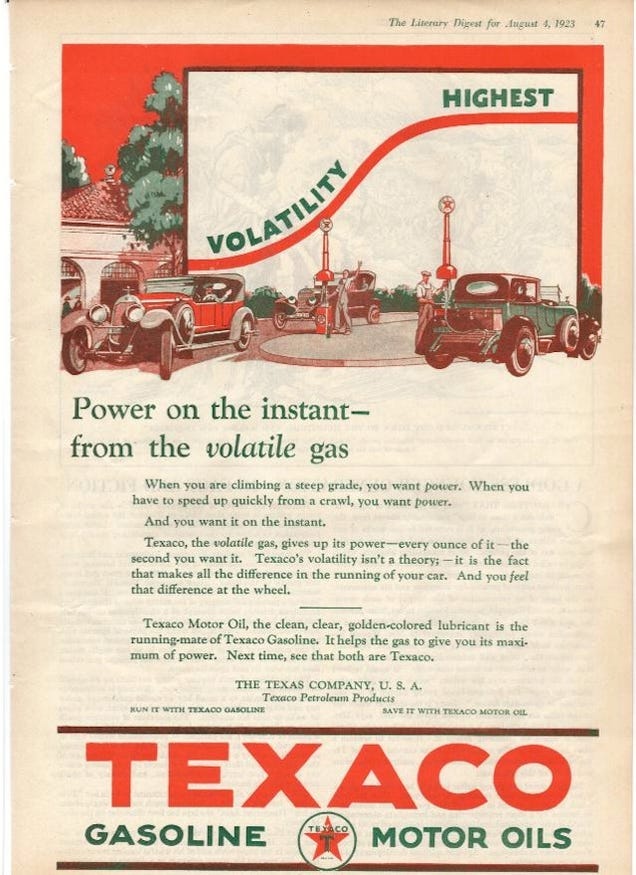 Richfield, the Gasoline of Power, mid-1920s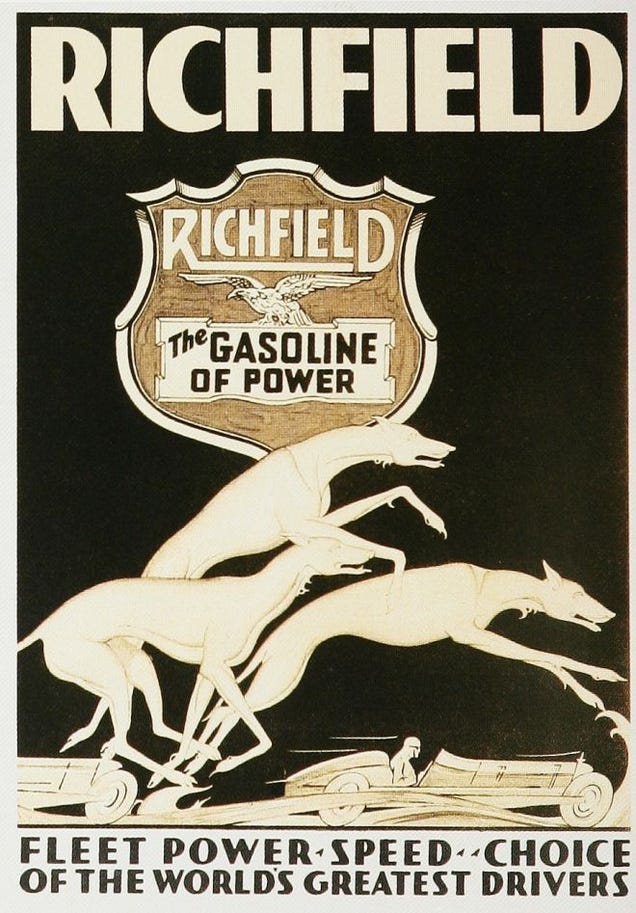 Shell – for the utmost horse power, 1926, Artist: Jean D'Ylen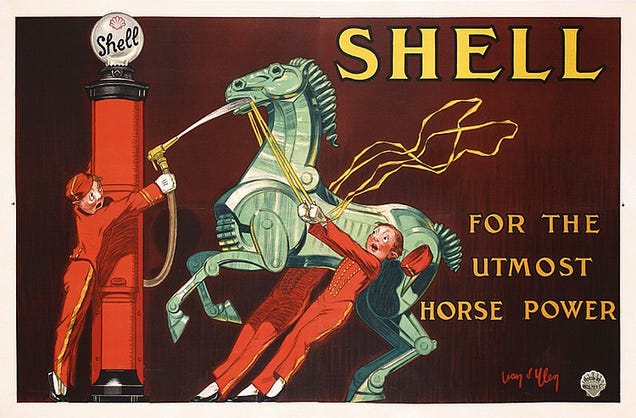 On Every Highway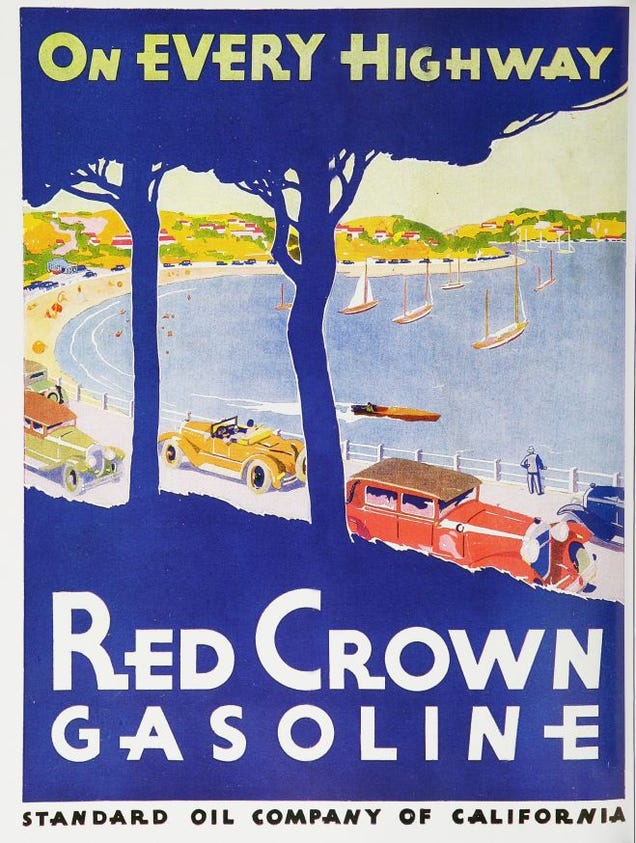 Shell Motor Oil and Petrol, 1927

Red Crown, a Natural Anti-Knock Gasoline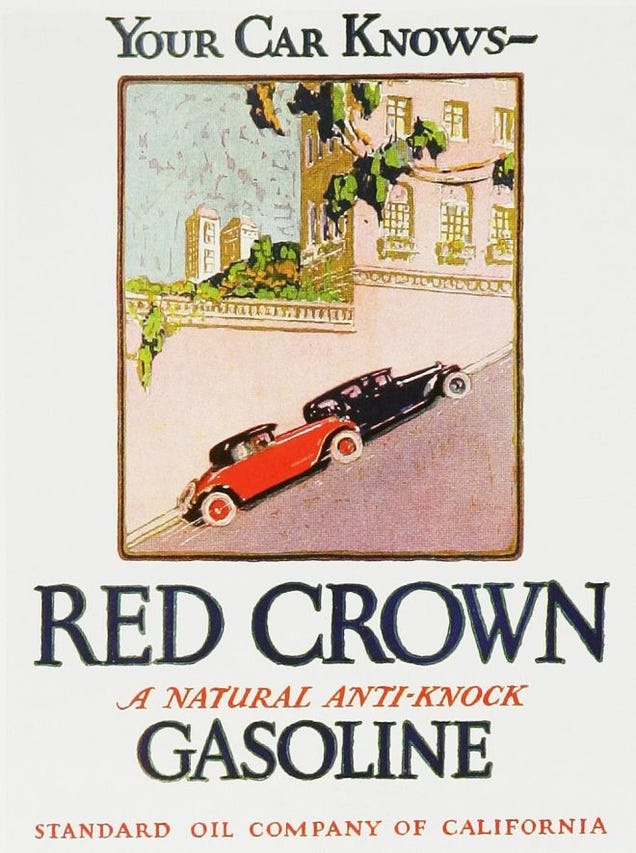 For Quick-Starting, 1930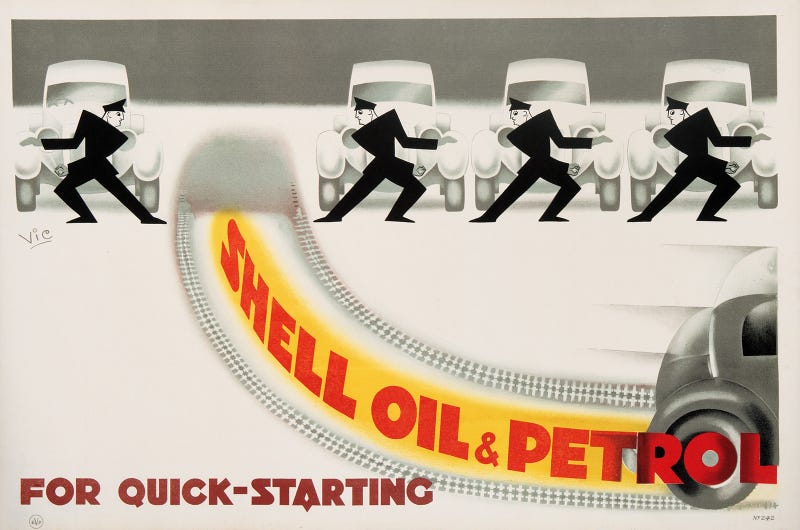 Texaco-Ethyl gasoline, 1931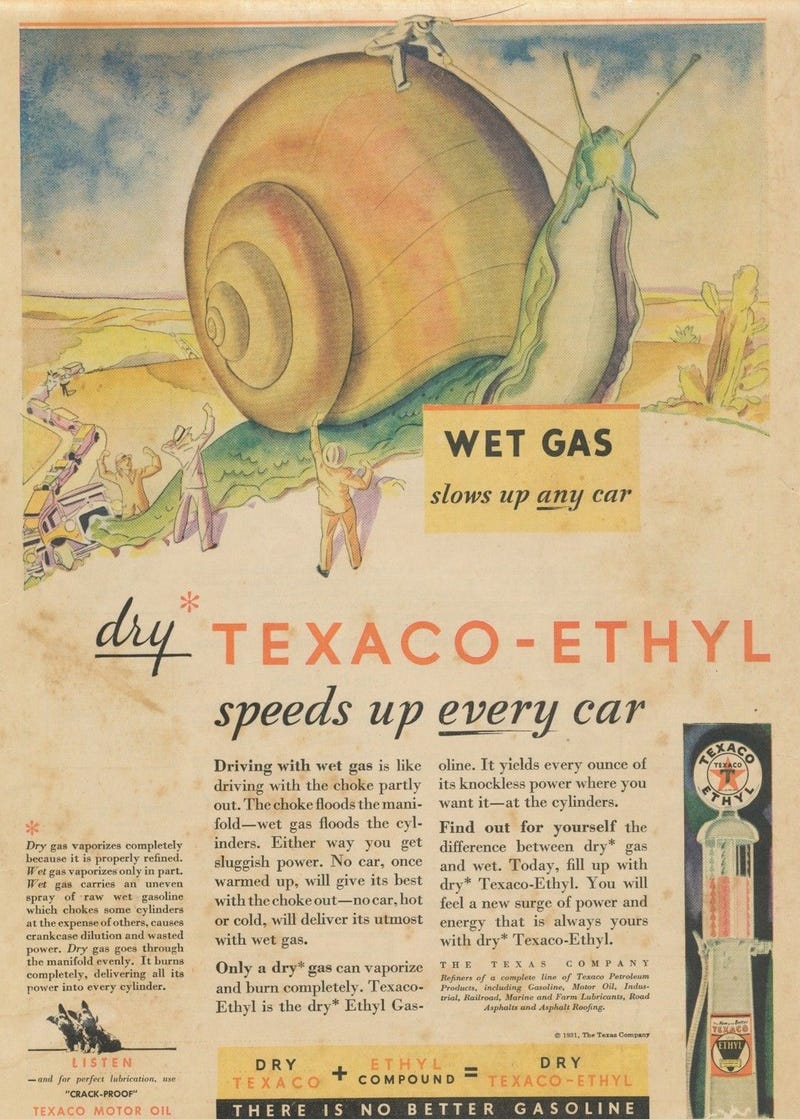 BP Ethyl posters from the early 1930s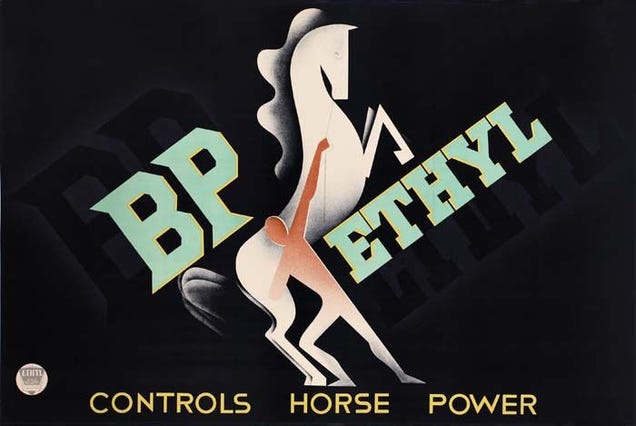 Artist: Paolo Frederico Garretto, c. 1930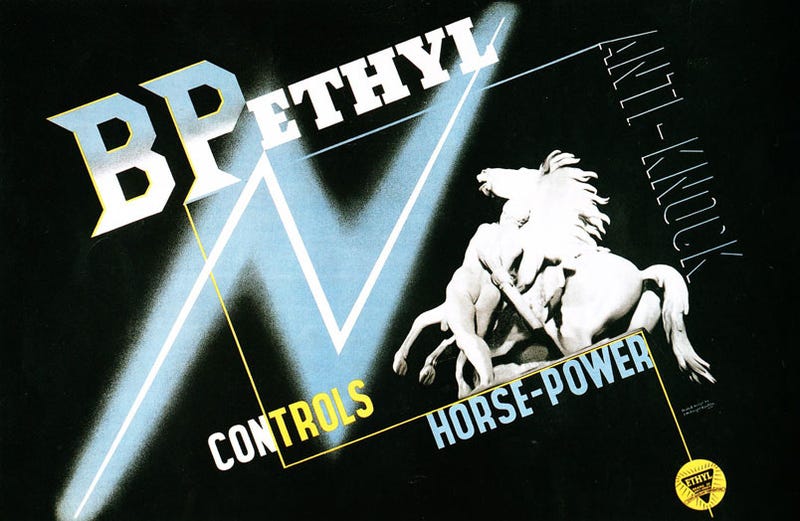 Artist: Edward McKnight Kauffer,1933
Try stepped-up 1940 Fire-Chief today, 1940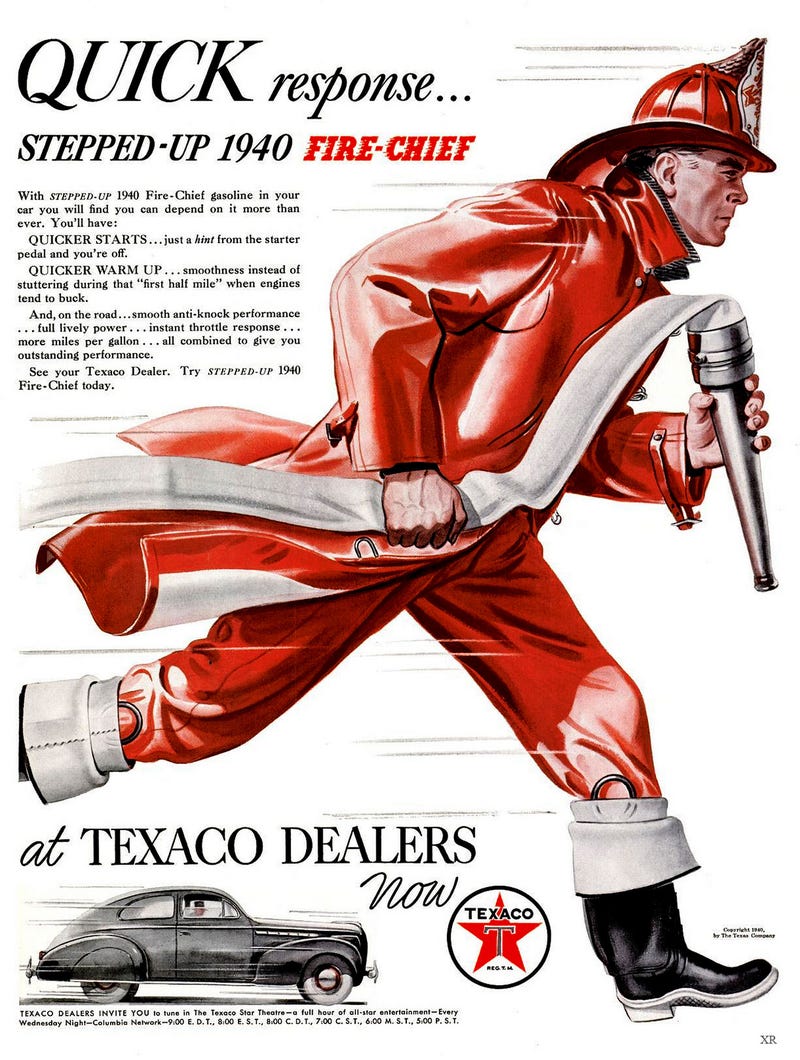 A Tydol gasoline ad on a matchbook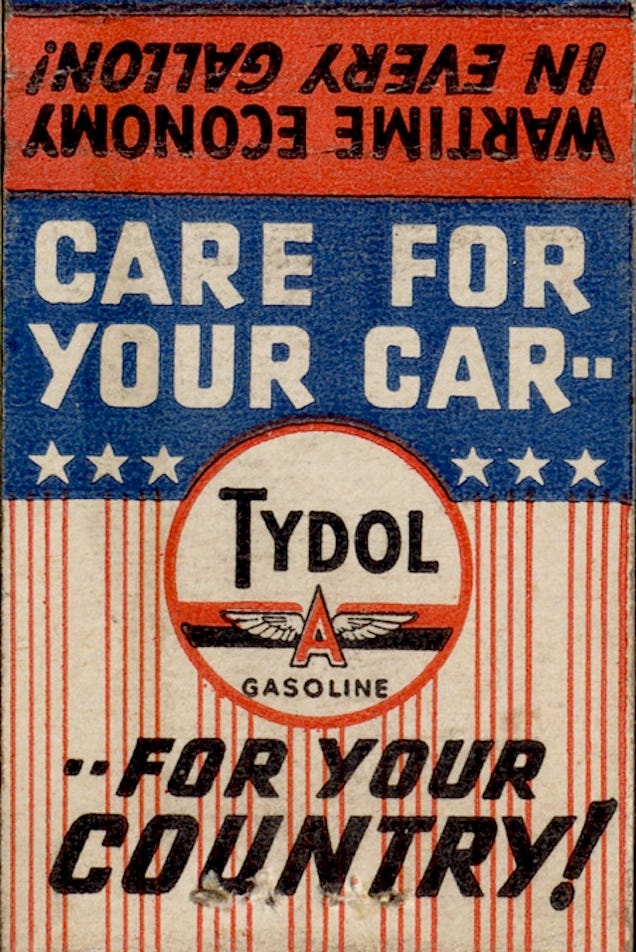 Three of a Kind for Power!, 1941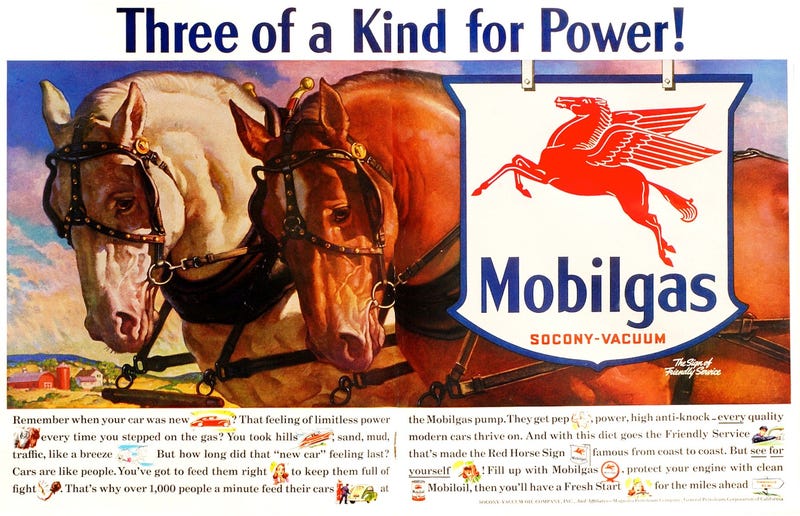 Fuel of the future today, Shell, 1941

New Solutized Shell is the finer fuel for '41, Shell, 1941

Four times as powerful as 100-octane gasoline? Say that again!, 1944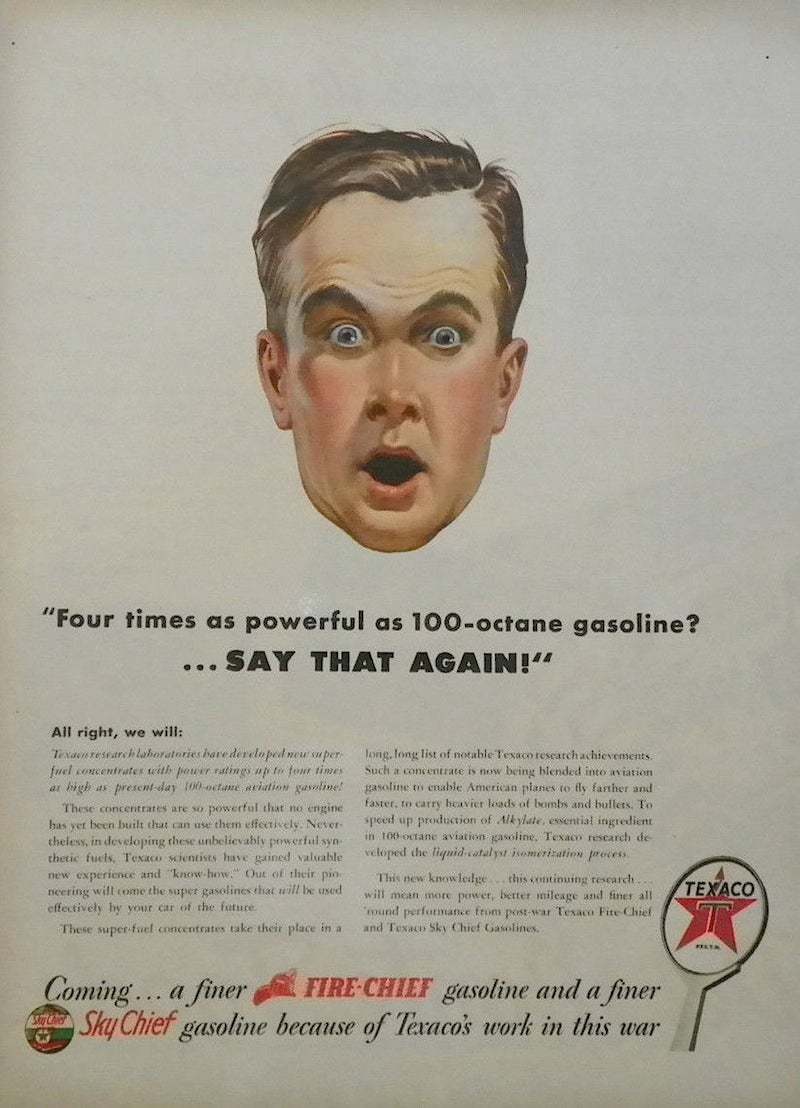 (via eBay)
The Best Gasoline is Still Fighting, 1945
88 and 98 gasoline, British American Oil, early 1950s
Advertising posters of Ethyl Corp., early 1950s
Chevron ads from the 1950s
Beat Summer Heat! Get a tank-full today!, Gulf, 1951
Packs Punch!, Texaco, 1951
The new Gulf Crest gasoline, 1955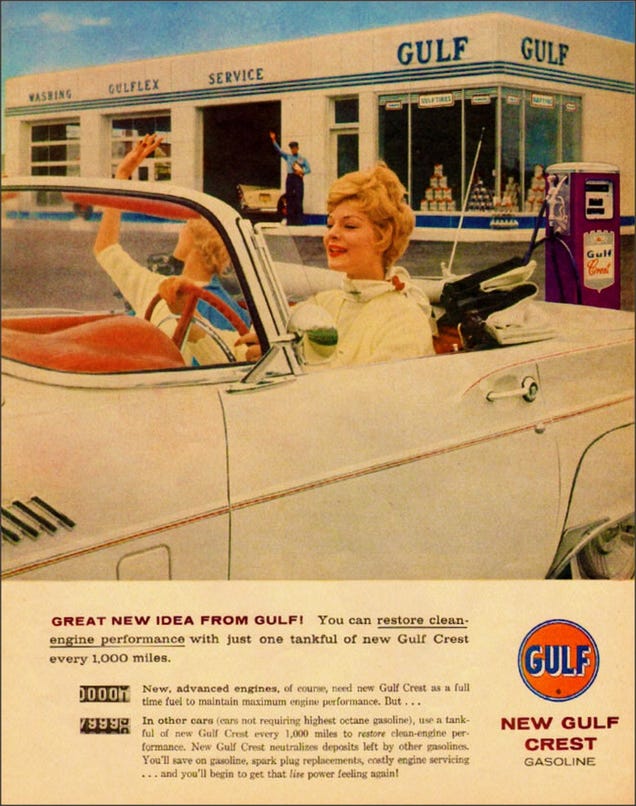 Great New Source of Power for your car, Texaco, 1956
Holiday motoring costs less on the multi-bonus benzol blends, 1957

For higher smile age, National Benzole, 1957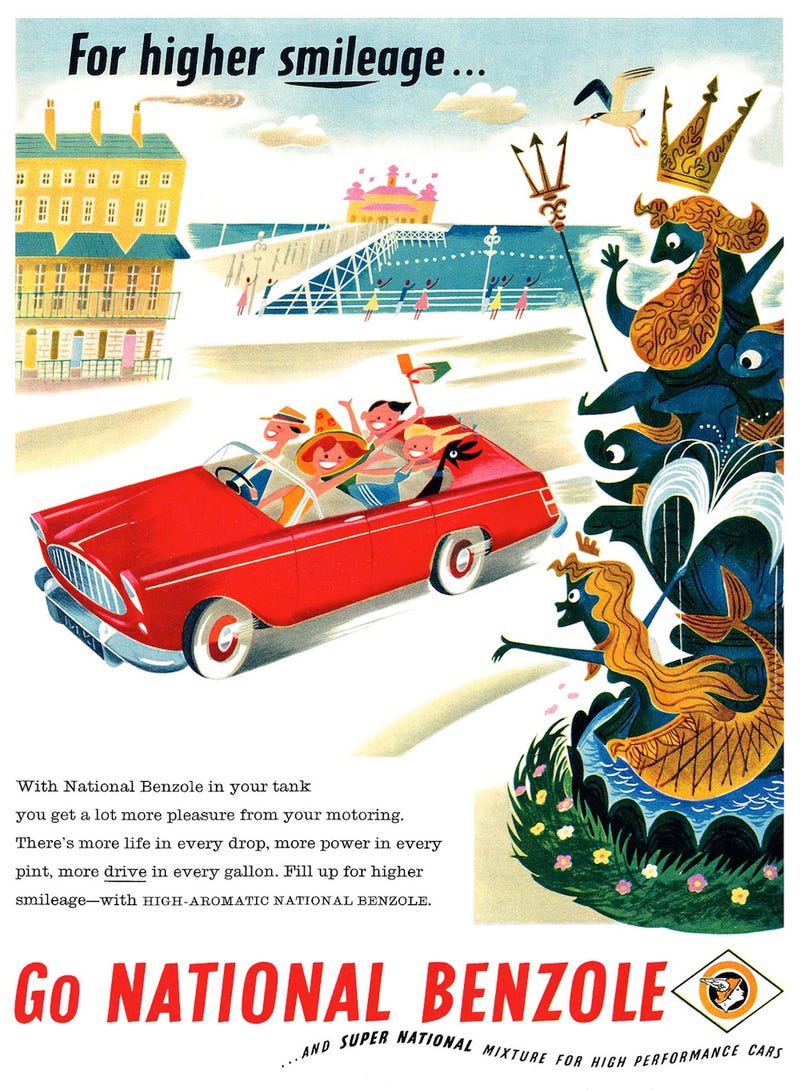 New Gulf Crest gasoline, 1958
Dry gasolines from Sunoco, 1961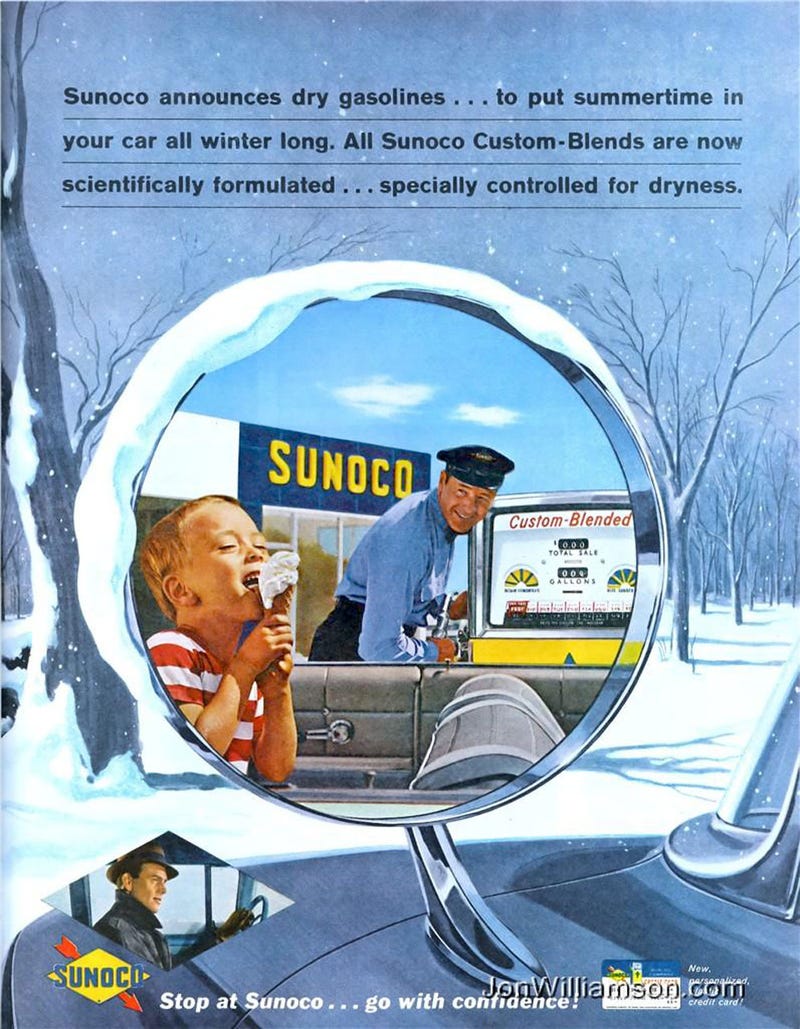 Caltex serves you better, 1962 and 1966 (the last one)
Put a Tiger In Your Tank, by Esso, 1964-1968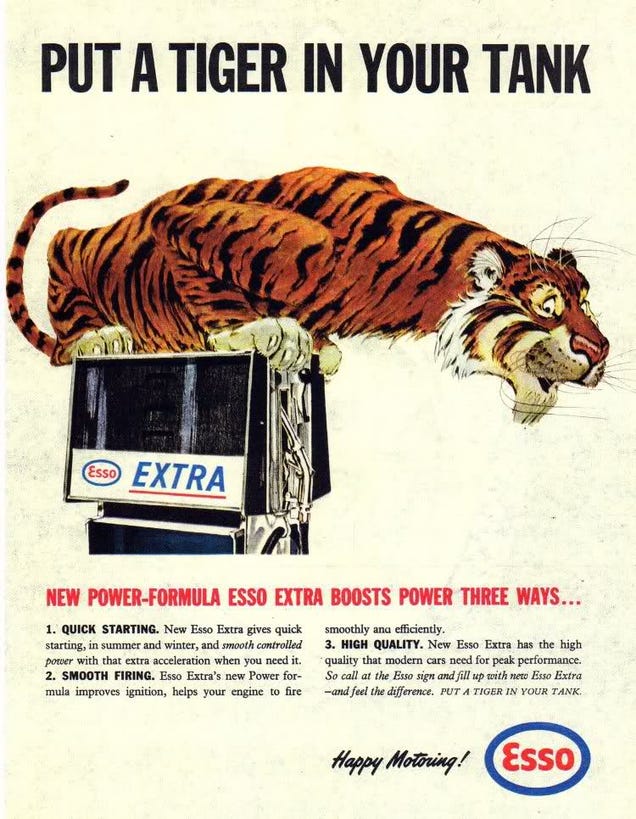 This is not an ordinary Shell station, 1965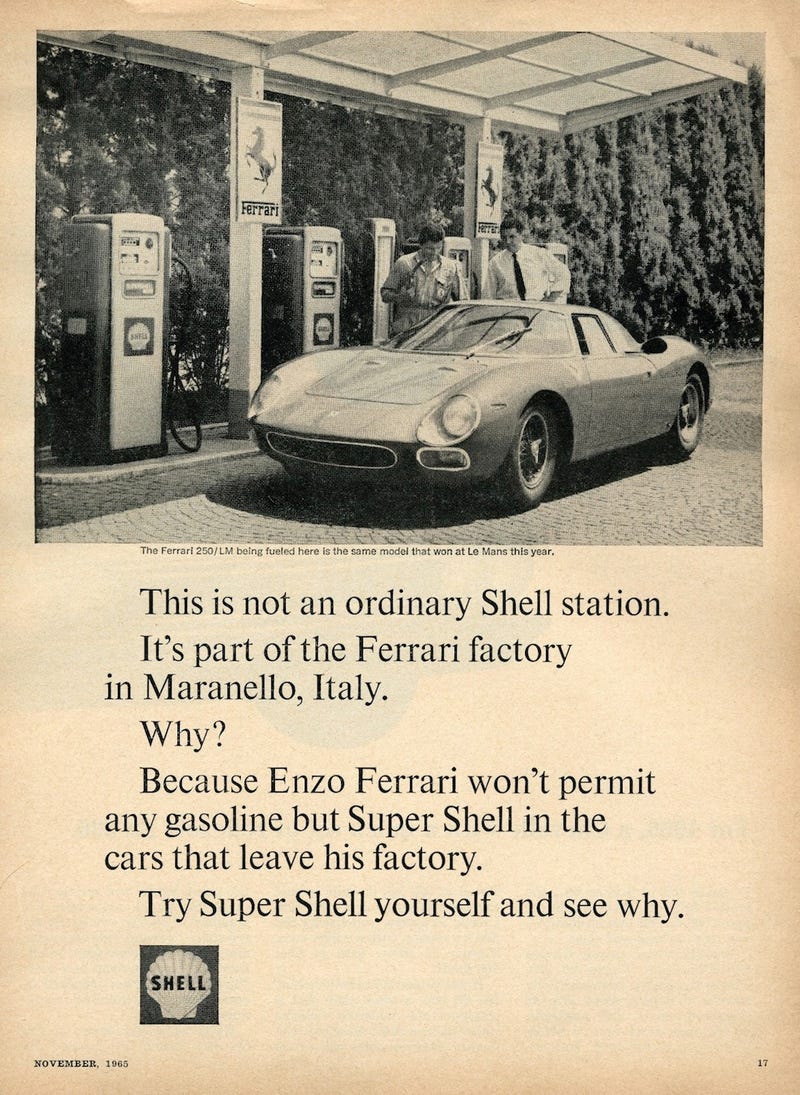 Get out of town – fast, Regent, 1966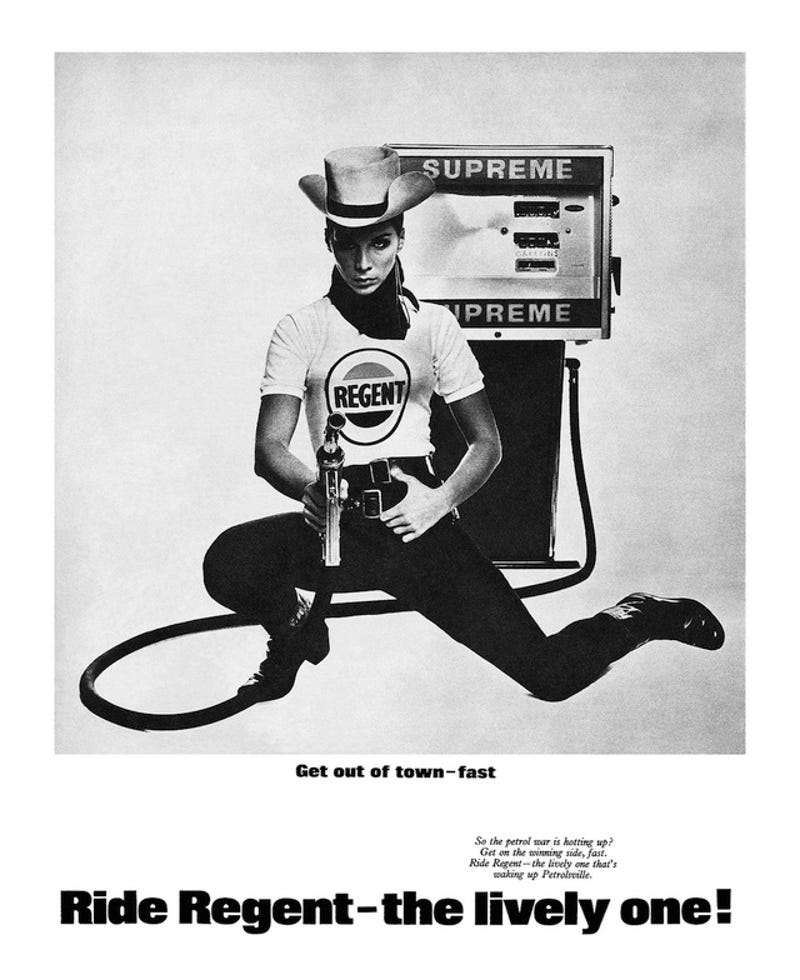 _________
The posters above are from Digital Poster Collection, except when noted otherwise.