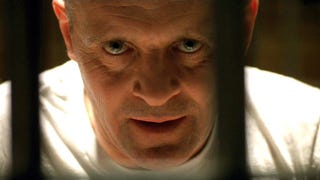 How many times have you reviewed symptoms of psychological disorder on the internet and thought, "I have that!" You're not alone, and there's a reason for it. It's also why psychic readings and the DSM can be very much alike.
Rainbow Statements and the Forer Effect
In 1948, Bertram Forer walked into the room of the psychology class that he taught and handed out pieces of paper. Each of his students was getting an analysis of their personality. They would look through it, and give their evaluation of Forer's work. On a scale of one to five, did the test resemble their personality traits? The students believed that Forer's reviews scored a 4.26 on their accuracy in analyzing their personal traits. It was then that Forer revealed that every last one of the analyses were the same, and all the statements were drawn from a horoscope.
After a quick look at the questions, it's clear that astrology hasn't changed much since 1948. The statements included, "You have a great need for others to like and admire you," and "Some of your aspirations tend to be pretty unrealistic." Nearly everyone on Earth will admit that the statements apply to them. Forer's analysis also includes statements that become more general while seeming to be getting more specific. These statements include, "While you have some personality weaknesses, you are generally able to compensate for them," and "At times you are extroverted, affable, sociable, while at other times you are introverted, wary, reserved." These statements are called rainbow statements because they include every possible "color." Those two alone cover someone who is extroverted and introverted, and cover someone who is able to compensate for their weakness as well as someone who is not able to compensate for their weakness.
The Forer Effect remains reliable. Through the years, psychologists have presented people with vague or all-inclusive statements, and people have judged those statements to be an accurate portrait of their personality. As, indeed, they are. The problem isn't that the statements aren't accurate. The problem is, because they apply to everyone, they're not meaningful. They don't tell us anything about a person that doesn't apply equally well to the person sitting next to them.
The Forer Effect and Psychology
The most interesting test of the Forer Effect came just seven years after it was discovered. In 1955, Norman Sundberg rounded up 44 people had gave them extensive personality tests. Taking the results of those personality tests, he had a group of psychologists do an actual analysis of each of the study participants. He also put together an analysis made of rainbow statements and Forer statements. Fifty-nine percent of the subjects believed the generalized Forer analysis was a closer match to their personality than the actual analysis. Thinking that those being analyzed were blind to their own personality, Sundberg asked them to bring in a friend who knew them well. The friends were also unable to pick the correct analysis.
It's a shame that Sundberg missed out on the real test suggested by his experiment. The ignorance of the friends, and by the subjects themselves, is interesting, but it's not surprising that laypeople aren't able to distinguish a good psychological work-up from a poor one. The question is, if each subject were to go to a new psychologist, and the two were given time to get to know each other, could trained psychologists pick the right psychological analysis? If they couldn't, there would have been no practical difference between a Forer analysis and a real psychological analysis.
The Internet and the Age of Self-Diagnosis
For those of use who aren't extensively trained in psychology, the line between the Forer effect and actual psychology gets thinner by the day, which is one of the reasons why so many people are self-diagnosing. Provided we believe there's a difference between psychology, psychiatry, and astrology, some of this self-diagnosis is due to ignorance. A layperson can read the signs of a disorder, but has no frame of reference for those signs. A thousand people can go online and feel like they have extraordinary trouble picking up on social cues, but only a few of them are as socially inept as they believe they are. The rest just lack confidence, or experience, and while it might be helpful to talk to a psychologist about that, it's not a psychological disorder.