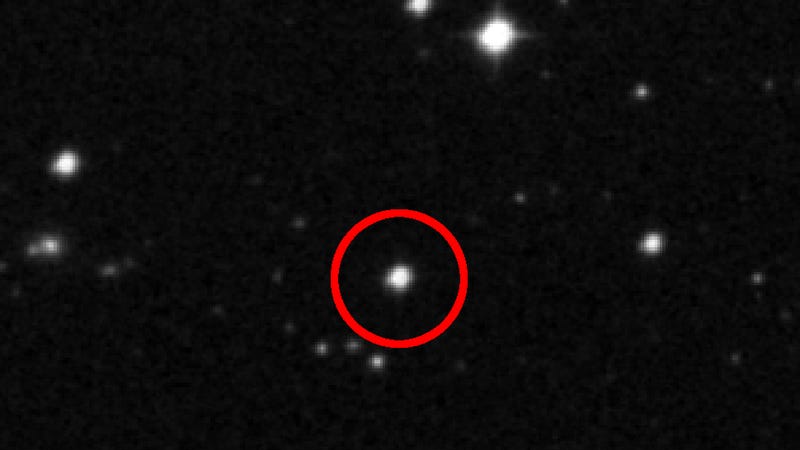 An international team of astronomers has identified the earliest known star in the Universe. Considered a "second generation star," it formed shortly after the Big Bang — some 13.7 billion years ago.
The star, SM0313, was discovered using the ANU SkyMapper telescope at the Siding Spring Observatory and later confirmed by the Magellan telescope in Chile.
It's the fuzzy blob at center (via Digital Sky Survey):
Somewhat surprisingly, it's located a "mere" 6,000 light-years away, but its origins date back to the beginning of time itself. The chemical composition of the second-gen star shows that it likely formed soon after the very first stars flickered to life.
Iron-starved
After the Big Bang (about 13.798 billion years ago), the Universe was saturated by particles composed primarily of hydrogen and helium. Eventually, this mixture collapsed to form the first stars — massive and extremely bright objects with a short lifespan, exploding as supernovae soon after. In turn, these explosions seeded the early universe with the basic ingredients that formed the second generation of stars.