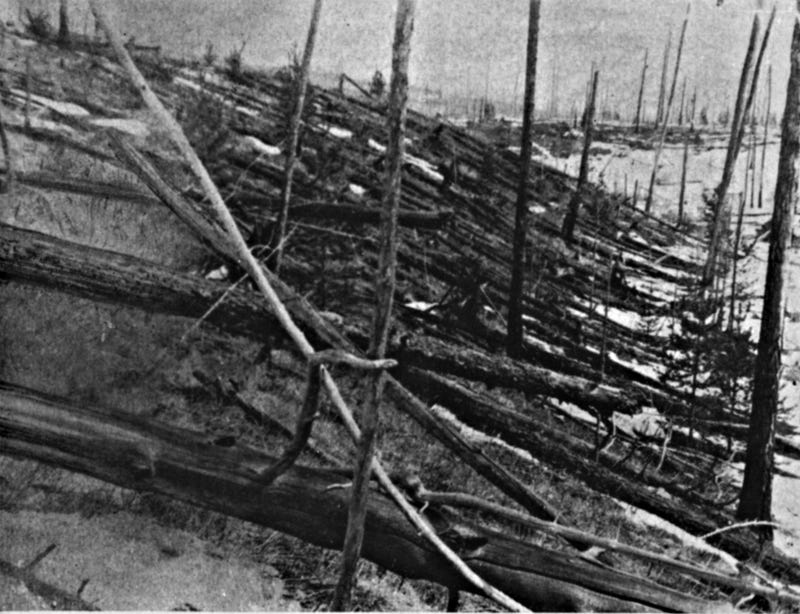 Americans and Europeans like to imagine that aliens will land in London, New York, or Washington, DC, but Russian history is filled with mysterious events that many have claimed to be the work of extraterrestrials. Here are a few of the freaky tales that have left many Russians watching the skies.
Tunguska Event, 1908
Russian scientist Dr. Yuri Lavbin claimed that an alien made a suicidal sacrifice to save the Earth from the giant meteorite. Lavbin says he found quartz crystals with holes and drawings, but "we don't have any technologies that can print such kind of drawings on crystals" and "we also found ferrum silicate that can not be produced anywhere, except in space."
Of course, there's a different extraterrestrial explanation for the event.