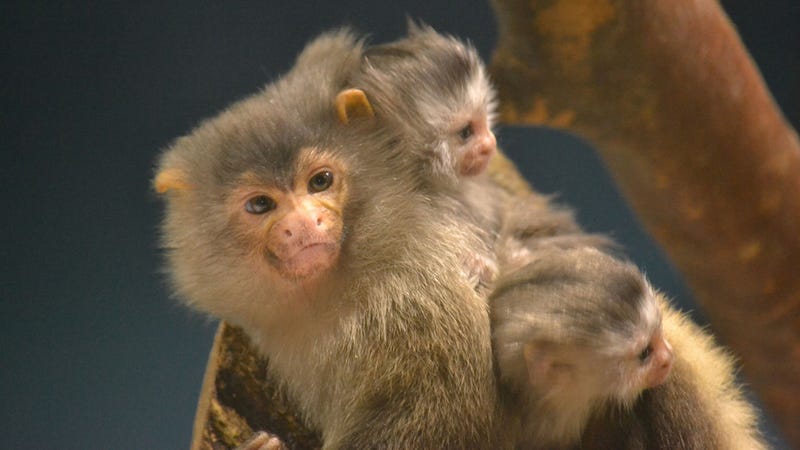 Unlike all other primates, clawed New World Monkeys almost always give birth to twins. But why? It turns out these animals have a unique set of adaptations that make it possible — and could prove useful to humans as well.
We spoke to the lead scientist of the new study to understand how it all works, and how the discovery may someday benefit people having twins or more.
Ovulation and Twins
Callitrichines, or clawed New World monkeys, are a subfamily of New World monkeys native to Central and South America, which includes marmosets, tamarins, lion tamarins and Goeldii's monkeys.
Callitrichines are well known for their diminutive stature: The monkeys generally weigh only 116 to 600 grams (4 to 21 ounces)! They also have claw-like nails, from which they get their common moniker. The animals typically live at the edges of the forest, where they feed on gums, fruits and insects.