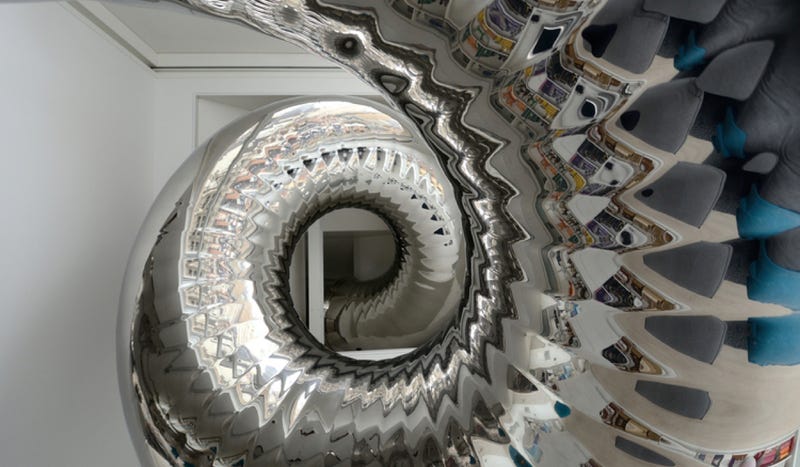 Whether you're a superhero or still reliving your childhood, an indoor slide is obviously the best way to get from one floor to the other in your home. Here are some houses that turn slides into amazing works of art — and stairway replacements.
A Building in East Village, Manhattan, New York City, 2008
Two penthouses connected with a slide is a really cool thing, but the pro poker player Phil Galfond used this for only four years. It was sold last year for $3.3 million.
(via Curbed)
LEGO Office in Billund, Denmark, by Bosch & Fjord, 2007
(via Home Designing)
The house where slides connect the levels in Tokyo, by Kazuki Nakamura, 2009
(via Level Architects)
Sky House, New York City, by David Hotson (architect) and Ghislaine Vinas (designer), 2013
The four-story complex has a wraparound terrace, four bedrooms, 32 windows and a 80-foot (24.3 m) mirrored tube slide. It was inspired by a 2006 installation of Carsten Höller at London's Tate Modern.
(via Bit Rebels)
Panorama House, Yangcheong-ri (Cheongwon-gun), South Korea, by Moon Hoon, 2012
(via designboom)
Alex Michaelis's home, Michaelis Boys Associates, London, United Kingdom, 2009