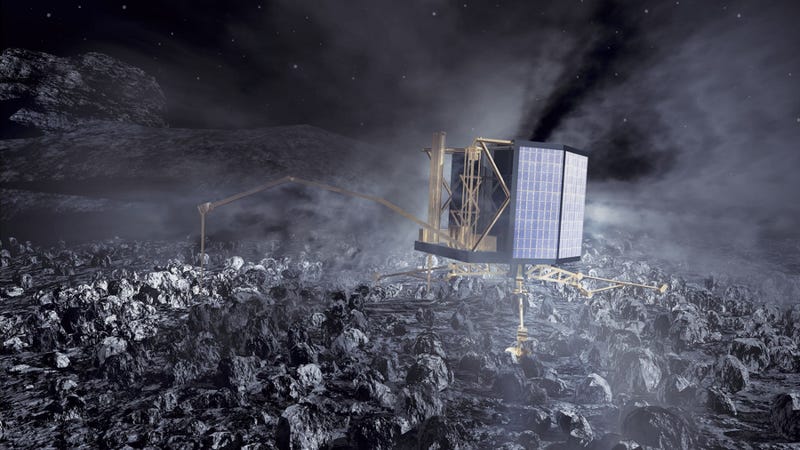 With the holiday season now officially over, it's time to look ahead and see what's in store for the coming year. Here are io9's most anticipated scientific and technological developments of 2014!
Top image: The ESA's Rosetta lander. Credit: ESA.
Scientists Continue The War On HIV
If 2013 was any indication, the coming year will be an unkind one to HIV/AIDS. Back in March, doctors announced that a baby had been functionally cured of an HIV infection. Several weeks later the same thing was accomplished in 14 adults. The year also saw tremendous advancements in the development of a vaccine and a computer-designed 'drug' that prevents AIDS from replicating. It's unlikely that we'll cure HIV/AIDS in 2014, but antiretroviral therapy (ART) will continue to make life tolerable for those infected with the disease.