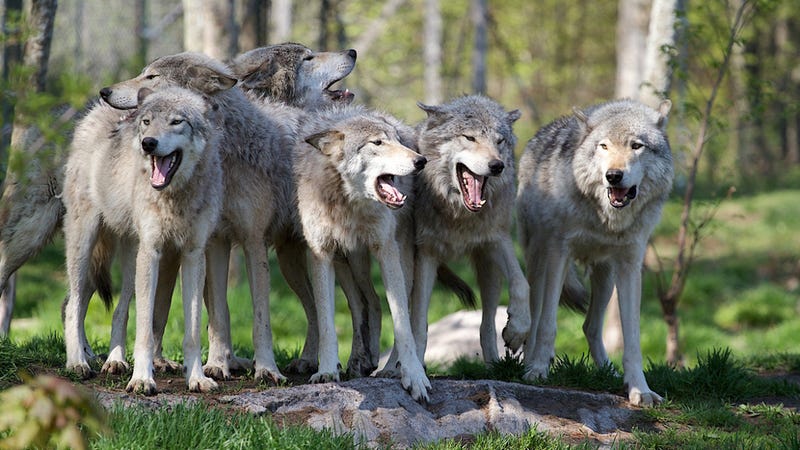 On the same day we learn that lions are all but extinct in West Africa, a new study points to the devastating ecological and environmental impacts of losing large carnivores across the globe.
The new report, which now appears in Science, considered the ecological and environmental role of over 30 large carnivore species, 17 of which now occupy less than half of their former ranges. More than 75% of all large carnivores are now in decline. Specific species include lions, dingoes, wolves, otters, and bears. The disturbing decline in predator populations can be attributed to habitat loss, hunting, and loss of prey — losses that are being felt from the tropical regions straight through to the Arctic.
"Globally, we are losing our large carnivores," noted lead author William Ripple in a statement. "Many of them are endangered," he said. "Their ranges are collapsing. Many of these animals are at risk of extinction, either locally or globally. And, ironically, they are vanishing just as we are learning about their important ecological effects."
Related: brutal hunting techniques | awesome prey animals