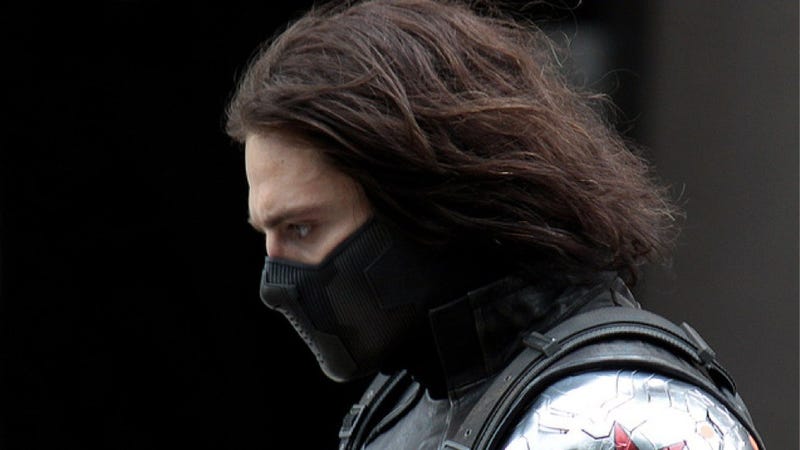 The Winter Soldier is giving Thor a run for his money for the most fabulous Marvel hair on the set of Captain America: The Winter Soldier. But how did they decide that a character breakdown equals long hair? Actor Sebastian Stan, who plays both Bucky Barnes and Captain America's new foe, shares with us the evolution of his lovely locks. And yeah, there's an actual story reason they're so lovely and long.
io9: So Bucky is like Captain America. They're both from another time, they're both lost in this new world. How does Bucky deal with that in this new movie?
Sebastian Stan: He doesn't deal with it. [Laughs]. He just doesn't deal with it.
I'm curious about the evolution of the hair.
Oh yes! Please ask me, because I'm sure people have opinions.
We've been drawing pictures of long hair on you for quite some time on io9. We didn't know how it would look! How did you guys come to this conclusion of this hairstyle? Was it totally out of your hands?