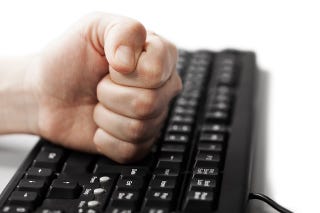 The FCC currently has over a million comments on net neutrality. They range from touching, to weird, to apocalyptically angry. We've plucked out a few superlative comments to highlight here, but the FCC extended deadline to September 15th so there's still time for you to send a profanity-laced response.
If you haven't already.
Top image: pond5 / ia_64
Whether they were answering John Oliver's call or felt the need to comment on their own, people went above and beyond the call of duty responding to the FCC. Net neutrality is an important issue and what the FCC chooses to do is going to have a huge impact.