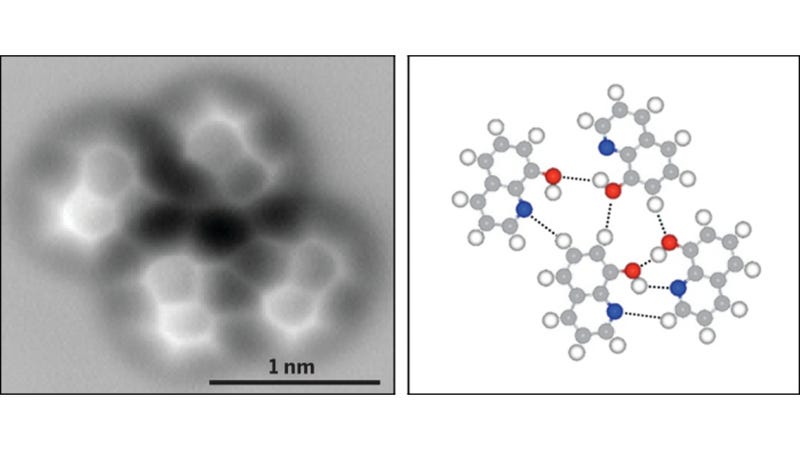 Using a technique called high-resolution atomic force microscopy (AFM), researchers in China have visualized the molecular structure of a hydrogen bond.
Image: AFM images of 8-hydroxyquinoline on a copper surface show hydrogen-bonding interactions at low temperature; C = gray, H = white, O = red, N = blue, Cu = orange. Credit: Science.
Hydrogen bonds are incredibly useful and they're all over nature. Most famously, they're responsible for holding the two strands of the double helix of DNA together. They also give water its unique properties. Chemists describe a hydrogen bond as the attractive force between the hydrogen attached to an electronegative atom of one molecule and an electronegative atom of a different molecule.