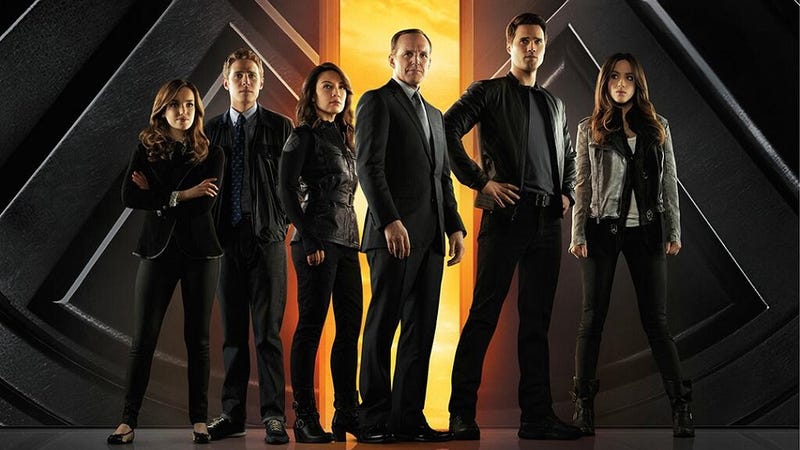 Is this the most insane television season for science fiction and fantasy fans ever? There are tons of new genre shows. But also, a surprisingly high percentage feel like they could be superb. Including killer comic-book shows, futuristic cop action, and supernatural sexiness. Here's our complete guide to fall TV.
Shows marked with a * are brand new series. Everything else is a returning show.
SEPTEMBER
Dragons: Defenders of Berk (Sept. 10, Cartoon Network)
The show is "raising the game" by changing its title from "riders" to "defenders," and the first trailer for season two showcases a lot of conflict. There's also speculation that this season will do a lot to bridge the five-year gap between the movies, the second of which arrives in 2014. (Note that this premiere date has appeared a number of places online, but appears to be based on the twitter of one of the show's directors. In any case, the show is definitely back this fall.)
Avatar: The Legend of Korra (Sept. 13, Nickelodeon)
We're exploring the spirit world, and seeing more of the world outside Republic City. And we're going to meet the first ever Avatar!
Nova (Sept. 11, PBS)
PBS' great science series is back for another year of fantastic discoveries. First up: On the anniversary of Sept. 11, 2001, Nova takes a look at the feat of engineering behind OneWorldTradeCenter, the "supertower" where the old WorldTradeCenter once stood.
Haven (Sept. 13, Syfy)
The third season of this Stephen King-based show ended with a huge cliffhanger: Audrey sacrificed herself to save the town. But she didn't stop the supernatural Troubles from afflicting the townspeople — and judging from the trailer we exclusively premiered at Comic-Con, Audrey is back but she's not Audrey any more. And there's a mysterious visitor in the town, who may have an agenda of his own.