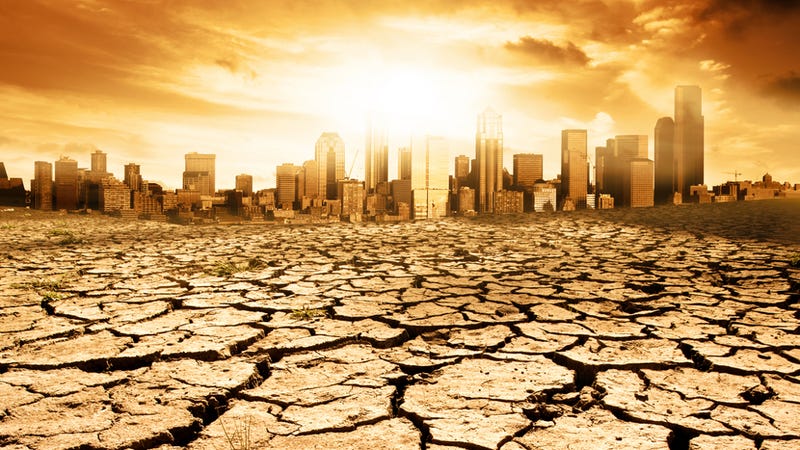 During the 1930s, America's High Plains were ravaged by an 8-year long drought, resulting in the dreaded Dust Bowl. Scientists now warn that, owing to global warming, this could happen again — and that by next century many parts of the world could experience "megadroughts" lasting for several decades.
The new study, which was conducted by Cornell University, the University of Arizona, and U.S. Geological Survey researchers, used climate model simulations and paleoclimate data to predict that the chances of the southwestern United States experiencing a decade-long drought is at least 50%. The analysis suggests that the risk is at least 80%, and possibly as high as 90%, in certain areas.
Frighteningly, the chances of a megadrought — one that lasts up to 35 years or more — ranges from 20% to 50% over the next century. And the risk of an unprecedented 50-year megadrought was assessed at 5% to 10%, but under the most severe warming scenarios.
A Preview of the Future
Indeed, portions of the United States could already be in the early stages of a prolonged drought. As of August 12th, most of California is in the midst of an exceptional D4 drought — the most severe category.
Other areas of the U.S., including Oregon, Arizona, New Mexico, and Oklahoma, are currently experiencing a substantially less severe category D1 moderate drought. According to lead author Toby Ault, climatologists aren't sure whether the severe western and southwestern drought will continue, but "with ongoing climate change, this is a glimpse of things to come. It's a preview of our future," he noted in a Cornell statement.
Related: Just How Bad Is California's Drought? Here's A Scary, 10-Second Answer | California's terrifying drought, summed up in two satellite images