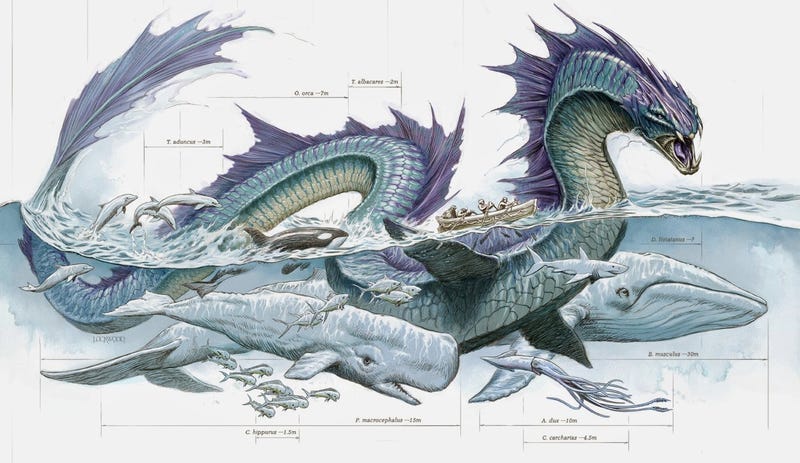 Supposedly the thing that characterizes science fiction as a genre is its interest in, well, science. And yet a lot of the very best treatments of science in novels lately have been in works that are classified as fantasy.
Image by Todd Lockwood from the cover of Marie Brennan's Voyage of the Basilisk
Of course there's the old adage that sufficiently advanced technology is indistinguishable from magic. Certainly a lot of fantasy novels have mined this idea fruitfully, from Philip Pullman's His Dark Materials saga, to Richard K. Morgan's recent fantasy/SF mashup The Steel Remains. But I'm not talking about the idea that advanced science looks like magic — that is, after all, an excuse for writing about science in a way that is handwavey and unscientific. I'm talking about fantasy writing where the plot actually hinges on scientific issues.
The prime example of this is Marie Brennan's new series that begins with the novel A Natural History of Dragons. It's set in a vaguely Victorian world whose geopolitics are a lot like our own — except that there are several species of dragon, ranging from giant, poison-belching swamp wyrms to tiny dragonfly-like creatures. Our hero is a naturalist who studies these dragons, and makes a number of startling discoveries about their taxonomic relationships to each other, as well as their place in the environment. That's right — the main plot of these so-called fantasy novels is building a realistic taxonomy.