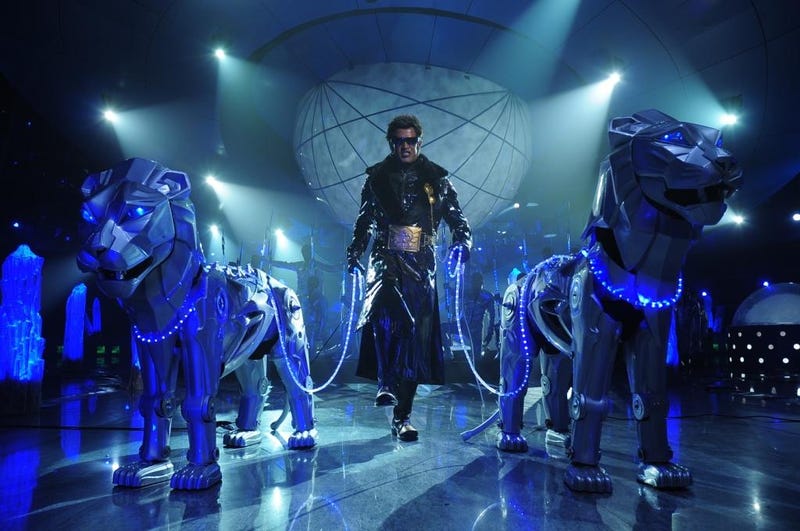 A few years ago, I was sitting in this swanky Bollywood office, staring goggle-eyed at a group of film execs (major international studio, Indian wing). I'd just finished pitching Turbulence, a superhero novel I'd written.
I'd gone on for cringe-inducingly long about how it had done well in India, had great reviews, and was going to cross over to the US and the UK soon. I'd shortened and simplified the plot for a film adaptation, an Indian film adaptation, because most of the characters are Indian and the West has plenty of great superhero movies of its own.
The execs looked at me with warm, friendly faces.
'We love it,' said one.
'We want to make it,' said another.
'Just, you know, we need to lose the violence,' said the third. 'Action scenes are expensive. And violent.'
'And the politics,' said the first. 'We want the family audience. Not so much conflict.'
'Yeah, we don't need the bad guys and fight scenes.'
'Or the more complicated stuff about the powers. The audience won't get it.'
'Can we make it about their family lives?'
'Yeah, then we can have more comedy. And some songs...'
'We like the bit in the plane.'
'The bit in the plane' wasn't even in the book.
Turbulence followed the story of passengers on a plane that flew from London to Delhi who discovered, a few days later, that they had strange powers corresponding to their innermost desires. This story became, at some point, a superhero novel. But 'the bit in the plane' had featured in the first few seconds of the pitch, before they'd started texting under the table. I wasn't even surprised, because this had happened before. It happened again, later. Everybody liked the plane that wasn't in the book.
I'd always wondered why Bollywood superhero films were so terrible. I don't any more.
(Aside: there was one Hollywood meeting as well. 'Indian superheroes? Can you make this in America? With...Americans?'
'You guys don't have enough superhero movies starring massively popular characters in the works?' 'Oh yeah. Right.'
As of summer 2014, there are two good Bollywood superhero films. One, called Supermen of Malegaon, isn't even a superhero film. It's a documentary about a group of lovable losers in a small town near Mumbai who make zero-budget movies. Watch it if you can, it's great.
The other is Endhiran/Robot, isn't a superhero film either. It's something far bigger - it's a Rajnikanth film, which means all feeble arguments about plot holes and inconsistencies and logic and reality are burned away by his white-hot superstardom. Plus, it has this action climax:
But everything else - 'A step forward for Bollywood', 'Great special effects for an Indian film', 'Very successful merchandise', 'The stars look great in the cool costumes'. They're all terrible. Fun, perhaps, great for my 'so-bad-it's-brilliant' film-watching friends. I don't like watching films ironically. Which is why I'd always stayed away from Indian fantasy and sci-fi movies. And TV shows. And games. This despite loving several Bollywood films completely non-ironically. I've tried to explain why several times to glassy-eyed film friends. I think consistent world-building and internal logic are absolutely necessary for any good story. I can accept a story where people have superpowers. I can accept a story where people stop in the middle of their normal lives to sing songs and dance in unison with perfect strangers. But I have a problem accepting both together.And Indian superheroes can't just be superheroes. They can't be content just being part of massive Rajnikanth-snakes composed of Rajnikanth Lego bricks. They also have to woo Aishwarya Rai in songs called Kilimanjaro:
They just can't help it.
The problem isn't a lack of talent, a lack of good intentions or, gods help us, any shortage of sources to steal from. It's just that we try to make everything at once, and our superheroes get distracted. Distracted by their civic public-figure duties, by the need to sing songs about religious harmony with their lookalike fathers in front of giant tacky statues of themselves while sporting mullets:
By their pending copyright violation lawsuits:
Distracted by self-doubt caused by scathing but accurate parody trailers: