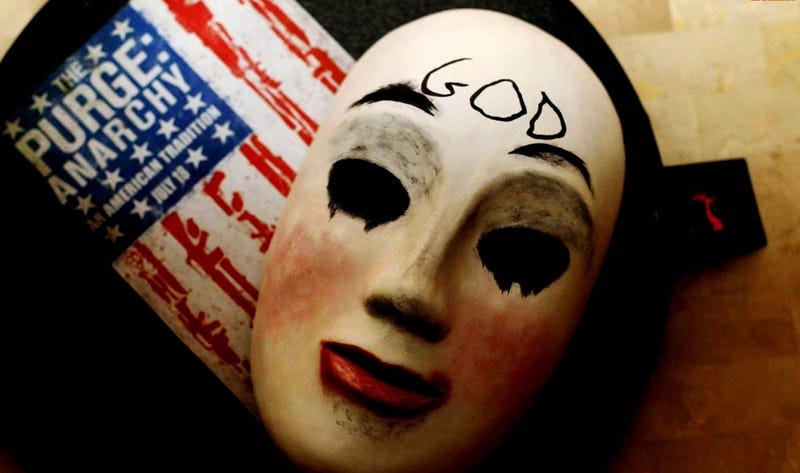 In the Purge franchise, America has turned brutally stupid. Once a year, we have a day where "all crime is legal" — which translates into "let's kill poor people." The good news is, where the first Purge was a dull home-invasion flick, the second is a pretty zany action movie, with Frank Grillo as the Punisher.
Spoilers ahead...
So it's the near future and some right-wingers, the "New Founding Fathers" have gotten rid of the Constitution. America is prosperous and has zero unemployment, because we kill lots of poor people once a year, on the day when "all crime is legal."
In Purge 2, instead of watching a dysfunctional family huddle inside their suburban house while evil preppies try to break in on Crimemas, we're smack dab in the middle of the inner city. And our heroes include Grillo's character, who's some kind of cop or soldier (who cares?) who winds up protecting a handful of innocent victims caught in the middle of the annual wilding.